Make These Website Changes to Turn Organic Traffic into Leads
Written by Nick Stamoulis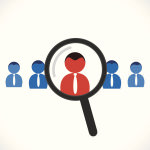 So, you've been working at SEO for some time now and your website is completely optimized, you're adding new content to your blog, you've gained some trusted, relevant inbound links, and you're starting to see organic growth when you look at your reports. But you're thinking that that growth should correlate with an increase in leads and sales and it hasn't happened yet. What's going on? It could be that your website is to blame. Maybe it's just not a conversion-friendly website. Here are a few website changes to make and test to see if it has an impact on leads:
Add lead forms
Does your website have lead forms? Or are you strictly relying on phone calls or on website visitors to reach you via email? If you don't have a lead form, you could be missing out on opportunities from people who aren't ready for a phone conversation and making the effort to send an email might be too much. Add a lead form to the website and add it to every page, not just the Contact page. That way, visitors can easily get in touch no matter what page of the website they land on. It's advisable to keep the lead form as simple as possible and only ask for the most pertinent information: name, email address, phone number, and maybe the name of the company they represent. Asking for too much information up-front can be a big turn-off and you don't want to do anything to lose the lead this early in the process. Be sure to set up Analytics tracking by adding a code to a thank you page that visitors will land on once they fill out the form. This way you can track your web leads over time.
Add call to actions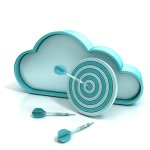 What do you want website visitors to do once they land on a specific web page? Fill out a form? Download a whitepaper? Sign up for a newsletter? Be sure to tell visitors what that action is and how they can do it. Never assume that they'll know what to do next or how to do it.
Redesign the website
Sometimes adding strategically placed lead forms and call to actions is enough to see an increase in leads. But if that's still not happening and your traffic is up but you're not seeing any more business, it might make sense to take a good, hard look at your website and see if it could be detracting business. Remember, SEO is mostly about the text content on a website and how aged and trusted it is. So, you could very well be getting traffic but then actual human visitors are thinking that the site looks outdated (something the search spiders aren't really seeing). If it's been more than 5 years since your last re-design, consider investing in that or at least on redesigning certain elements.
SEO and conversion are related, but as long as the website is getting organic search traffic, the SEO is doing its job. If the conversions aren't there, it's worthwhile to test if website changes make a difference. After all, you don't want to be investing time and money into an SEO campaign that essentially is set up to fail by supporting a bad website.
Categorized in: SEO
LIKE AND SHARE THIS ARTICLE:
READ OTHER DIGITAL MARKETING RELATED ARTICLES FROM THE BRICK MARKETING BLOG: