Branding and Social Media Help Each Other
Written by Nick Stamoulis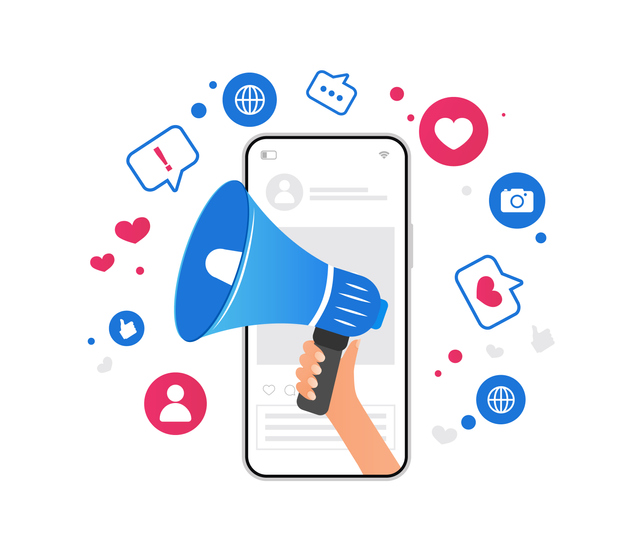 Social media has become an integral part of many companies marketing and branding campaigns. Today, everyone uses social media for different reasons – for promotion or to share thoughts, ideas, and photos.
The brand is a name, term, design, symbol, or any other feature that identifies one seller's product or service as distinct from another seller's. It assures the consumer of quality and a distinct marketing advantage over the competitors. A brand is not a logo. A brand is an overall perception that a customer has about a product. The main objective of branding is to create awareness for the consumers and provide them with related information about it, including who owns the business, who sells the product, what makes it different, and why they should buy it.
Social Media Helps with Branding
One can use social media to help a brand reach out to its customers and build their trust in that brand.
1. Social media helps create awareness about a specific brand as customers get aware of all the latest happenings from Facebook and Twitter, which makes them interested in your products. One can also use Social Media to interact with your customers by asking for feedback on your brands. It can help you make necessary changes in your product and services to improve how you provide them.
2. It creates an opportunity for customers to suggest changes in the product and new products and services. Customers also get an opportunity to review products that you sell. The best part is that your customers can enable this feature without involving third parties such as employees or partners. All these features and others help a brand establish its position over other brands in a particular market.
3. One can use Social Media to promote the brand and market it to the consumers in the most creative way possible; by providing them with videos, images, slogans, quotes, and text, which one can share with family and friends.
4. Social Media helps create more exposure to the brand through advertising which one can target local or national markets, involving different cities, states, or countries in general.
5. Using social media for promoting a product or service will involve current customers and new customers – people who are not even aware of your brand and are also willing to buy products that you sell. It creates an opportunity to garner potential customers and gain new revenues by increasing awareness of a product or service that they were not aware of before.
6. Social media helps promote consistency and quality of services to the customers. It also helps create a positive image of your product and services among the customers. It provides you a way to interact with your clients daily, which will ensure that they are satisfied with your products or services.
In today's world, every business must have its brand to distinguish its product or services from its competitors. Social Media can be used as a useful tool for strategically managing your brand's online presence. When these two work together – Social Media and Branding – it can be a great success for any product or service you sell.
Social media have revolutionized
the way a company does its marketing and advertising. The world has gone digital, and marketing is a part of everyday life for many. Social media is a great tool to use when trying to promote your business. Facebook, Twitter, LinkedIn, Pinterest, Instagram, and YouTube are just some of the social media sites you will find useful in promoting your business. These sites help you reach out to consumers and help you advertise more effectively by taking advantage of new tools such as photoshop and videos.
People have become more conscious about shopping online because they can buy products from various stores without traveling physically near them or visiting them in person.
Social media is not just a trend that is here to stay but something that will change the way we do marketing forever. It has changed the way we share information and interact with others online. In the beginning, nobody used to trust what they saw online because everyone thought it was fake. Today, people are aware of the power of social media and how one can use it to connect people all over the world in no time.
Categorized in: Social Media
LIKE AND SHARE THIS ARTICLE:
READ OTHER DIGITAL MARKETING RELATED ARTICLES FROM THE BRICK MARKETING BLOG: