About the Basics of LinkedIN Marketing
Written by Nick Stamoulis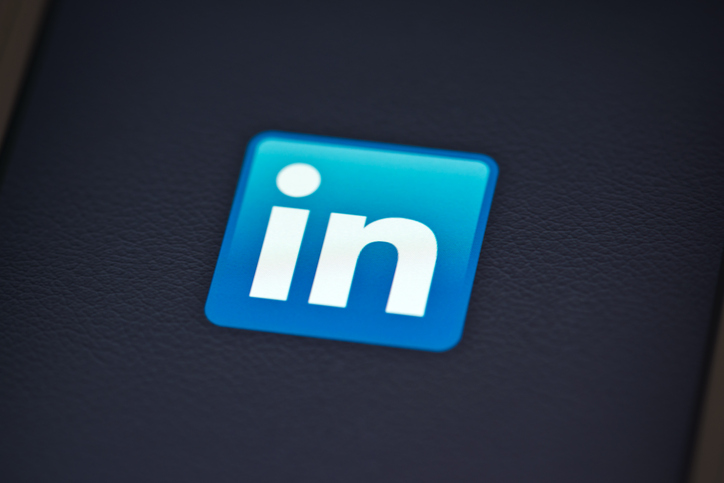 We live in a revolutionized world, and business is not like it used to be. An ideal LinkedIn marketing strategy will be effective in growing your business and helping reach the target audience. It needs a lot of hard work and time to grow your brand, increase sales, and involve prospective customers. It is not a matter of just posting several times a day on Twitter and Facebook. LinkedIn marketing uses LinkedIn to increase leads, develop connections, share content, build a business relationship and grow your brand. Therefore, this article will take you through the basics of LinkedIn marketing.
About Linkedin Marketing
LinkedIn was formed in 2003 as a platform to share ideas, build careers, and network. Recently linked has been ranked as the best platform where businesses interact with their customers, audience, and peers. Every business should have an active LinkedIn platform as a marketing strategy that will help grow their brand and generate leads. Below are tips on using LinkedIn marketing strategies to grow your business
1 Network Growth Using Linkedin Groups
Create a LinkedIn group and build it to help grow your brand and visibility. Post meaningful and relevant content in the relevant groups as they will help grow the audience numbers and increase your interactions. When searching for groups, only join the active LinkedIn groups.
2 Business Linkedin Profile
More than 756 million members and over 57 million companies are on the LinkedIn platform. You are highly likely to get lost in such a pool of LinkedIn professionals. As a business or even an individual, you will need to have a quality profile that is well done for your customers to get the right image of your brand. Build both a personal and business profile checklist
Personal Page Checklist
-Have a title indicating what you do.
Ensure your profile photo is good quality and looks approachable, professional, and friendly.
-Have a detailed and crisp experience.
-Summarize what you do, work experience, skills, and recommendations.
Companies Profile Checklist
-Ensure you have an attractive and clear company description.
-Have a high-quality company logo
– Have a good description of your location, type of business, and any other thing you would want your customers to know.
– Have a list of your company employee
-Add your profile, website URL, and page links.
3 Employer Branding By Using Linkedin
You can use LinkedIn to attract the right skills for your company. Leave alone having a brilliant platform to build your business; the proper LinkedIn employer branding will help you reduce by half the cost per hire. Here are some tips on building a compelling employer brand;
-Show your business work culture by publishing stories done by employees.
– Let employees have their profile linked to the company webpage.
-Have a theme-based image that all employees can use in their linked profile.
4 Be Frequent And Consistent In Content Posting
To win on Linked, you have to be active. Depending on your industry, the level of interaction you need and your target audience will determine the number of posts. With a pool of business and professionals, you have to be consistent and post frequently. Ensure you have ready content to avoid postponing.
5 Use Videos And Images
Even though LinkedIn heavily relies on using text, there has been a revolution over the years on how people get information. Using videos and images can be ten times better in increasing your audience engagement. Have videos posted on your profile and company to have more engagement. A new feature has been developed by LinkedIn where you can be live in real-time and have better audience connections.
6 Linkedin Ads
You cannot afford to ignore what LinkedIn Ads can do for your business. Create and publish ads to generate leads, build brand visibility, increase followers and push your content to get to many audiences.
7 Have a Showcase Page
Consider having a showcase page as a minor of the main page. If you got several product lines, audience segment and product lines, it will be an advantage to you to have a showcase page. On this page, put spotlight on different brands and LinkedIn members can follow the page like any other page. You will be able to catch the attention on unique and special business units and projects. Just as you would post on the main page, create attractive content that others will enjoy reading. Be aware that you have to have unique showcase page content to avoid repetation of your main page.
In conclusion, LinkedIn marketing is an important marketing strategy for expanding professional networks and growing your business. Linked Ads, consistency and frequency in content posting, employer brand building, network growth in LinkedIn groups, quality Linked profile, and use of videos and images are ways that you can use to ensure business growth. Involving your business to significant social media networks like Facebook, Twitter, and Instagram and leaving LinkedIn is doing your business a significant disservice.
Categorized in: Social Media
LIKE AND SHARE THIS ARTICLE:
READ OTHER DIGITAL MARKETING RELATED ARTICLES FROM THE BRICK MARKETING BLOG: