Less is More on Social Media
Written by Nick Stamoulis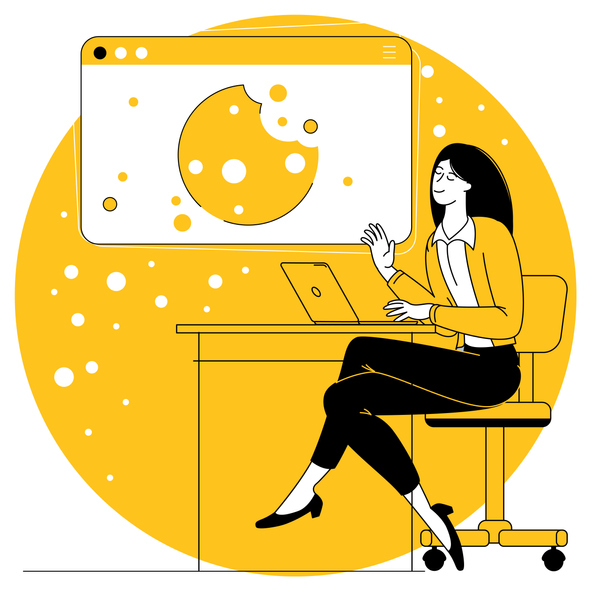 As I am sure you have noticed, there seems to be a new trend in social media. That is, less is more. We all know people who always seem to be posting about their latest and greatest trip or interest – whether it's traveling the world or going on social media taking pictures of their food. There are a lot of benefits to those who do that, but the downside is they seem like they are always trying to advertise themselves at someone else's expense.
Why Less Social Media Engagement is More
1. Too Much Content
In the past, if you wanted followers on social media, you had to post many contents. That was your only option. The more you posted, the more engagement you would get and the more followers. There is a problem with this mindset, as it has changed over time, and it creates an overwhelming amount of content for people who follow you.
2. Not Engaging
It is the big one. Tons of content is only satisfying if it is relevant, engaging, and valuable to your audience. I have seen people post 200 times per day and don't get any comments from their followers. On the other hand, I have seen people who only post once a week but get many engagements.
3. People are Busy
Most people I know don't want to spend a ton of time scrolling through their Facebook or Twitter feeds. They have a lot going on, and they want to see things that matter to them and quickly move on.
4. Social Media is Time Consuming
Depending on the social media platform you are using, it takes time to research, write posts, upload pictures and make sure they are relevant and engaging. We all have a limited amount of time, and while you will be rewarded in the long term, social media shouldn't take over your life.
5. We're Just Saturated
Look around our world. How much more has the world changed in the past ten years? That's a lot of change; many interesting things are happening in our lives. As we have become exposed to more content and advertisements, it is easy to get overwhelmed and feel like we can't keep up with the news and life.
6. Doing Too Much is a Recipe for Failure
Based on the last point, there are so many interesting things to do and see – it's hard not to get them all in. From the beginning of time, life has been about doing what we want versus what we need. It is hard for us to listen to our bodies when they tell us we have done enough.
Limitations of Less is More on Social Media
1. It's Not a Plan
Less is more that it takes the pressure off of you to produce content, gives your followers a good mix of content, and makes it easier to walk away from your social media page when they are done scrolling.
2. You Need to Be Creative
One of the hardest things about being creative is knowing when to stop. There is a lot to look through with more content, and it's hard to know when you are done looking. With less content, you also have to ensure that each post is valuable and relevant to your audience.
3. Social Media is Consuming
Just like anything else in life, the more social media involvement we have, the harder it is for us to think about anything else but what we are doing on social media. It is easy to get distracted from what you are supposed to be doing.
4. Social Media Needs Meaningful Content
It is probably the biggest reason less is more can feel like a plan for failure as it forces us to create meaningful content that takes time and effort to produce. If something doesn't take time and effort, we won't be able to make the most valuable.
The Solution of Less is More on Social Media
I think the solution to social media problems is for us to create less content and engage more. The easiest way to do that is to post quality content that your audience finds valuable. If you are going to use social media, you need to figure out what you enjoy talking about and make sure your content is relevant to that subject matter. We all have a lot of interests, and we can get tied up in trying to make sure we post about everything.
The lesson of less is more on social media is this: You should be trying to create engaging content that is relevant to your audience. While you might occasionally need to do a post simply because you have been asked to by a friend, you don't want to do it all the time. Useless and produce more quality content for your followers.
Categorized in: Social Media
LIKE AND SHARE THIS ARTICLE:
READ OTHER DIGITAL MARKETING RELATED ARTICLES FROM THE BRICK MARKETING BLOG: