5 Prominent Places for Keywords to Appear
Written by Nick Stamoulis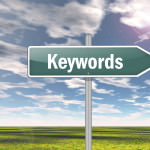 Search has certainly evolved in recent years and the search algorithms now utilize machine learning to understand the meaning behind a search as opposed to exact keyword matching, but that doesn't mean that keywords aren't important for SEO. Keywords are still used as search terms and the websites that naturally incorporate targeted keywords into their website content will get noticed by the search spiders that are aiming to match websites with the intent of the searcher. Here are 5 of the most important places for keywords to appear on a website in order to generate organic search engine traffic:
Title tags
The title tag carries a lot of SEO weight and is used to tell both searchers and the search spiders what information can be found on a specific page. It's important to craft unique title tags for every single page and incorporate keywords, preferably towards the beginning of the title tag. The title tag is the clickable link on the search engine results page and a well-crafted title tag can increase click through rate. Best practice is to keep it under 55 characters, including spaces, to ensure that the entire title appears on the screen, no matter what device is being used.
Headings
Heading tags are used to separate the content on the page into easy to read sections, but they also carry SEO weight because the H tags are telling the search spiders that crawl the page that the text is important.
Meta descriptions
Meta description tags aren't considered by the search engines for ranking purposes, but they're still very important. The meta description appears beneath the title tag on the search results page and can encourage a user to click on the link. It's essentially a "sales pitch" for the page. If a search term is included in the meta description, it's bolded, drawing more attention to the result and establishing relevance. The character limit for the meta description is 150 characters, including spaces.
URLs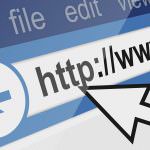 Few things are more frustrating to an SEO professional than a messy URL structure that says nothing about the content on the page. A URL is a prime spot to tell both search spiders and search engine users what they can find on the page. It also just looks a lot better and more professional!
Web page body content
The best way to write web page content is to write first, optimize second. Once the content is written, re-read it with an "SEO eye" and look for places to naturally incorporate keywords. For example, if you're promoting a newsletter sign up, the text can be "[Service Offered] Newsletter" instead of simply "Newsletter."
If you're just starting an SEO campaign, you'll want to go through every existing page of the site and make these edits. If you've done that, be sure to follow the same process for any new pages that are added.
Categorized in: SEO
LIKE AND SHARE THIS ARTICLE:
READ OTHER DIGITAL MARKETING RELATED ARTICLES FROM THE BRICK MARKETING BLOG: