Need a Blog Topic? Here Are Tips that Can Help
Written by Nick Stamoulis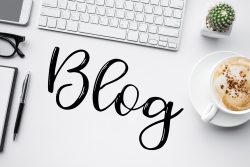 We all know that regularly posting content on your blog or website is an important component of your SEO and digital marketing. Updating a blog with high-quality content on a regular basis keeps the website "fresh" which ensures that the search spiders continue to come back and crawl it, provides opportunities to target long-tail keywords or questions that people are searching by, encourages social media sharing, and results in inbound links from other websites that reference this content.
Essentially, blogging is a must-do. However, it's not easy. The key to a successful content/blogging campaign for SEO is to publish high-quality content. Thin, filler content isn't going to help you. Even if you're a great writer or you've hired one, you still need to decide what to write about. Sometimes that can be tricky. If you're ever feeling stuck, here are some places to look for article topic ideas:
Browse Industry Websites
No matter what industry you're in, it's a smart idea to browse industry websites on a regular basis to stay in the know and on top of any emerging trends. To eliminate a step, subscribe to their newsletters to get this information in your inbox, so you only have one place to check. You obviously don't want to copy what other people in the industry are saying, but you can use what they are saying as inspiration for your own content, especially if you have a unique or different view on the topic.
Get Inspired by Social Media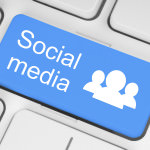 Follow every relevant company, event, publication, and thought leader in your niche on social media. If they understand marketing and SEO, it's likely they are posting their own thought-leadership content which can spark some ideas. You can also browse the replies they are getting. Do people have any questions about what they are posting? You can turn that question into your own post and send people to it. Another great way to use social media to generate topic ideas is to search for relevant hashtags and see what's appearing.
Find Ideas from within Your Company
Sometimes it's worthwhile to step outside of your marketing/content bubble and talk to co-workers in different departments. What does their day look like? What problems are they solving? What questions are they getting from customers or clients? You'll likely find that co-workers will provide a wealth of blog topic ideas you never would have thought of.
Look at Your Published Content
You don't always need to re-invent the wheel. If you've been publishing content in different formats for more than 6 months, you can re-visit the "older" content and turn it into something new. Any webinar, video, or whitepaper can be re-purposed into a blog post. And existing blog posts can be updated or tweaked. Obviously, you don't want to take advantage of this tactic since the content will become repetitive but it's certainly helpful occasionally.
When it comes to finding blog topics, don't overthink it. Really, anything that will be of interest to your target audience members can be turned into a blog post and there are plenty of places to look for topic inspiration.
Categorized in: Content Marketing
LIKE AND SHARE THIS ARTICLE:
READ OTHER DIGITAL MARKETING RELATED ARTICLES FROM THE BRICK MARKETING BLOG: