Don't Create Pages Just for SEO
Written by Nick Stamoulis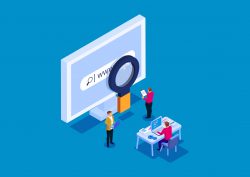 When we visit a website, we have certain expectations concerning what we want to gain from this website. In other words, we are looking for a certain experience or specific pieces of information, and since we clicked the link to visit the website, we have this expectation that the website will deliver. However, this isn't always the case. When we arrive at the site, we will know almost immediately whether or not the website has what we want. If the site doesn't, we click away and try to find a site that will give us what we want.
What goes wrong with some of these sites? Well, many websites are created while thinking of the wrong priorities. They should be developed keeping the customer's needs in mind. Sometimes, however, the sites are created for the search engines or for the business itself. Visitors don't like this – they want their needs to be met.
Put Your Visitors First
This concept holds true no matter what the purpose of the site is. Company websites need to be built in a way that will attract potential and repeat customers. Informative websites need to think about their audience so they can deliver content that will please their visitors. No matter what kind of website you have, you will need to think about not only the website's purpose, but also the needs of the audience. When you put your customers first, this will be easy to do.
This is an easy thing to do when you really think hard about what they want. Your content should be helpful to them, and that's why
Alight Content With Expectations
This concept originates with the idea that when people search for information online, the do so with specific intentions. That is why it is so important to align the content of your page with these expectations. There are many ways to think about this, such as considering what the user intent of the keywords are.
Let's imagine that you have a broken toilet and that it won't flush. You search online for answers because you are looking to at least gain a general sense of what is wrong with it. If you search for information as to why the toilet won't flush, that's the information you'll expect to find once you click. If your expectations aren't being met, you'll leave the website, which is the complete opposite of what you really want.
These days, the search engine algorithms are sophisticated enough to understand exactly which keywords a website should rank for when they are aligned with the audience's expectations. You should focus on providing content for the audience first and the SEO will follow. This makes the website much more usable, and this will result in an increase in traffic and over time, an increase in revenue.
Categorized in: Digital Marketing, SEO
LIKE AND SHARE THIS ARTICLE:
READ OTHER DIGITAL MARKETING RELATED ARTICLES FROM THE BRICK MARKETING BLOG: