Best Practice B2B Social Media Tips To Follow
Written by Nick Stamoulis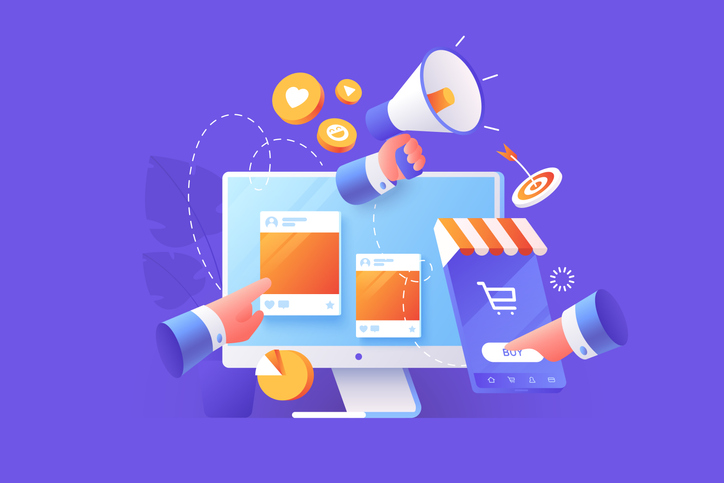 Social media plays a role in many areas of people's lives. It is used for entertainment, connecting with family, friends, and acquaintances, and even business. Social media has become an important marketing tool for businesses. That being said, B2Bs don't seem to be following the trend as quickly as B2Cs. This may be because B2Bs aren't sure exactly how to use it to their benefit. This is unfortunate since, regardless of industry, social media is a major player.
Social media is used by people multiple times on a daily basis. This means that every business, including B2Bs, can benefit from using social media. It doesn't matter who your target audience is, chances are they are on social media. For any B2Bs who finally want to get in on social media, here are a few tips to get you started:
Choose the Best Platforms
B2Bs should first consider using social media platforms such as Twitter, LinkedIn, and Facebook. These are going to be the most beneficial for B2B, but that doesn't mean you can't look for opportunities on other platforms. Your niche may be popular on another social media platform as well. If it is, it's the perfect place to find your target audience. LinkedIn, for example, has a strong business focus, which will help you in many ways, but you don't want to focus 100% of your energy on just one platform.
Create a Plan
For any business that is implementing marketing, having a plan is an important step. Now and then you may have a desire to post on a whim, but this shouldn't be how you post on a regular basis. When posting as a B2b, you want to be consistent. You should have goals for posting on social media, whether it be to have your content consumed, new products made aware of, or something else. Social media requires time and energy, and having a plan in place can help you to stay organized and consistent.
Remember That Social Media is a Two-Way Street
Social media is a great platform for posting your latest content so that your followers and customers know you've updated your blog or have a new video to share. It's important to remember that social media is a two-way street. You aren't only posting to inform others of your updates, but to engage with them.
B2Bs can communicate with followers like any other social media users. You can like, share, and comment on other's posts. If customers and potential customers ask questions, you can create a dialogue with them in public for everyone to see. Doing so may answer questions that other people have, but haven't yet asked. Be timely in responding to questions, comments, and concerns. This will let people know you care about what they have to say.
Post Consistently
When you join a social media platform for business purposes, it's important to have a goal of posting regularly and consistently. Why? An account that goes silent for days, weeks, or even months at a time can be a red flag to customers and potential customers. It will make them wonder if you are still in business.
Even if you don't post daily, you should check your accounts at least once a day. During these check-ins, you can reply to any comments or questions, thank someone for sharing your post, or sharing or commenting on someone else's post. Remaining active will be something that people consider when deciding on which company to go with.
Social media can greatly benefit B2Bs when used correctly.
Categorized in: Social Media
LIKE AND SHARE THIS ARTICLE:
READ OTHER DIGITAL MARKETING RELATED ARTICLES FROM THE BRICK MARKETING BLOG: