Can SEO Bring In Local Foot Traffic?
Written by Nick Stamoulis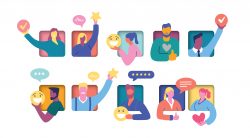 When it comes to operating a business, you want to make sure it is represented in the best way possible online. Everything from your website content, social media profiles, and even your link profile can have a huge impact on the traffic that your website attracts. Although each digital marketing and SEO program will have similar elements, there will be slight differences in places depending on your goals, industry, and the nature of your business.
Location is one of those factors that will need to be considered when formulating your digital marketing strategy, and this is especially important with SEO. Depending on how you compose your strategy, SEO can even bring in some local foot traffic. Here's more information:
Make Sure Your Website is Optimized for Local Search
If your business depends on local foot traffic, you will want to make sure your location is well represented in your website content. An easy way to accomplish this is to make sure that the address of your website is visible in the footer. You also may want to compose some content with helpful information related to your location. For example, if you have a business that draws inspiration from its location, that's the type of information that will add value to your content and could impact local search.
It is important not to overdo this, however. You don't want to saturate your content with local information, You just want to make sure that website visitors understand where your location is and how to find your business. If the search engines realize sense that your visitors understand this, you will be rewarded by showing up in search engine results when someone performs a query related to your business or location.
Take Advantage of Google's Tools
When you perform a query in the search engines that relate to local businesses, you may have noticed that relevant businesses show up in more than one place. Sure, the business can show up in the regular search results. However, search engines like Google also have special areas where you can see businesses at a glance.
This information is drawn from the information that Google has stored about certain businesses. Business owners can control how they are being listed in the search engines by using the Google My Business capabilities. This is the perfect way for you to curate your own information and perform activities such as make sure the address that is listed is correct, make sure that your  business website is listed, and change the operating hours if needed.
In fact, this is a good tool to use even if you don't have a business that is dependent on location. Google allows you to take some measures to control how people engage with your brand, and it is definitely worth your while to take advantage of this tool.
When it comes to marketing your business online, you'll want to spend some time thinking about your location and how that could affect SEO. This is especially important if you would like to use the search engines to get local foot traffic.
Categorized in: SEO
LIKE AND SHARE THIS ARTICLE:
READ OTHER DIGITAL MARKETING RELATED ARTICLES FROM THE BRICK MARKETING BLOG: