But What Should I Blog About?
Written by Nick Stamoulis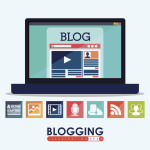 Blogging is an important component of an SEO program. Blog posts serve multiple purposes. They establish a company/website as an authority in a specific niche. They keep a website updated and fresh, giving the search spiders reason to come back and crawl the site. They provide opportunities to target, and rank for, relevant keywords. And they can be shared in social media with followers, keeping social profiles active, and increasing brand awareness online.
When we first start working with a client, we recommend adding a blog to their website if they don't already have one. This is the easy part. Once it's set up we get the inevitable question: "But what should I blog about?" Well, there's plenty to blog about! The key is not to overthink it and keep the interests of customers and clients top of mind. Here's our advice for any website owner struggling with blog topic ideas:
Conduct a brainstorming session
Take some time to think about all aspects of the business and jot down any possible blog topic idea that comes to mind. Don't sensor yourself, that can come later. Even if an initial idea isn't that great, it can spark an improved idea down the line. Anything relevant to your company and its products or services is worth writing about.
Look at your keywords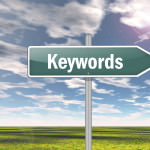 One of the first steps of an SEO campaign is to conduct keyword research and incorporate selected keywords into website content naturally. There's a good chance that not every keyword on the list made the initial cut. These keywords can be targeted in blog posts and serve as topic inspiration.
See what others are writing about
Part of being a good blogger is reading other blogs, both in and outside of your niche, to find out what style/tone/content really resonates with people. Take time each day to browse industry blogs and look for topics that you'd like to write about. You obviously don't want to copy what's already been said. Instead, turn it into an original piece and take a different spin on it.
Talk to co-workers
Sometimes the best thing the writing/marketing team can do is step outside of their little bubble and interact with co-workers in different departments. Doing so often results in a whole new perspective on the company, and multiple new blog topic ideas. Start with the customer service department. They're speaking with customers/clients/prospects regularly and they can tell you what some common questions are. They can then be addressed in blog posts.
Repurpose other content
Even if you haven't been blogging maybe you've been doing other forms of content marketing, like creating videos or whitepapers. Review this content and determine how it can be repurposed into a blog post.
The stress that often comes along with thinking about what to blog about often results in website owners not blogging at all, and that can really diminish SEO results. Blogging shouldn't be hard, really! No matter what industry you're in, there's plenty to write about.
Categorized in: Content Marketing
LIKE AND SHARE THIS ARTICLE:
READ OTHER DIGITAL MARKETING RELATED ARTICLES FROM THE BRICK MARKETING BLOG: