Grow Your Audience with Social Media
Written by Nick Stamoulis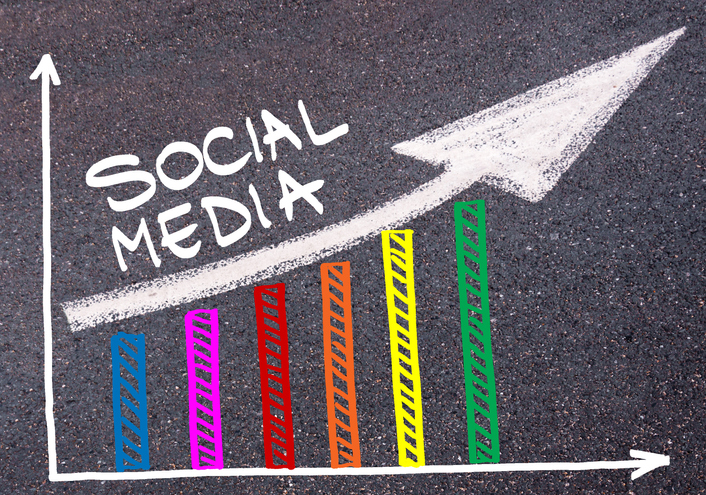 Online marketing takes many forms and is possibly the most cost-effective form of promoting your business. A good social media management tool will allow you to interact with individuals in a way that other promotional methods can't match and provide a platform for constant communication. There are multiple social media platforms where you can market your product or service.
Some social media platforms may be more effective at reaching certain audiences, such as only mobile users, but may exclude others such as computer users and business services. The fact remains that you need to have an active presence on digital media platforms because potential customers may search online before buying from someone locally. And once you establish them, keep up their interest by regularly providing useful information and news about your field of work, so they don't forget you exist.
Ways of Growing Your Audience with Social Media
1. Have a Clear Goal When Setting a Social Media Marketing Strategy
When looking to grow your audience through social media marketing, it's crucial to set clear goals that you're willing to achieve. You should always try to accomplish things above what you currently have. This will give you motivation and drive to keep working and pushing forward. If you look at your current numbers, it might seem impossible to get much higher, but it is definitely possible if you look at what your goal is! Keep yourself driven towards your ultimate goal by having a definite action plan.
2. Know What Content Works Best for Your Audience
Before putting any effort into creating content for your social network pages, you first need to figure out who your target audience is. Are you targeting older adults? Teens? Parents? Young professionals? All of those types of demographics have different needs and requirements regarding the type of content they want to see. Once you've identified your ideal demographic, sit down and think critically about what kind of content could appeal to your followers. Do some research and find out what topics resonate with them best.
3. Make Sure Your Brand Represents the Personality of Your Business
This goes hand-in-hand with knowing your customer base. Often, businesses try to promote themselves without reflecting their personality. However, when you truly know your brand and why you created it, then you won't make mistakes, and people will be able to relate. Ensure that you're portraying your company in the way you'd expect a prospective client to see it while using words and phrases that reflect your brand. Also, take note of any inconsistencies that you have. Don't say "We provide great customer service" on your website and then fail to show this in your communications.
4. Use Different Content Types Like Videos or GIFs
The Internet allows us to share images and videos on our timelines almost immediately. These content types are very popular when it comes to social media marketing since they allow people to interact with your brand visually. So, rather than publishing long blog posts and articles all the time, try adding different forms of interactive content to your social media strategy. This helps you engage with your audience more frequently. When starting off, stick to uploading one video per week per platform. As you gain experience, you can increase production quality and frequency.
5. Hold Contests and Invite User-Generated Content
Businesses can also grow their audience by holding contests that reward users for sharing interesting information on their page. By encouraging user engagement, you attract new followers, which creates an active community around your business. As well as holding these contests, invite users to write and submit original content for your page. Then, use it across other areas of your site and encourage the authors to spread the word about it. The idea is to create unique content that reflects the brand's voice.
6. Connect With Influencers
Influencer marketing should not only be used once to create buzz around your product. Instead, continue connecting with influencers throughout the year, so they'll notice how much better you're doing than your competitors. Plus, influencers often share press releases from companies with whom they have existing relationships. In fact, many of them have dedicated platforms where they publish and broadcast news that could potentially help boost your sales and drive traffic.
7. Provide Multiple Ways to Connect
People connect both online and offline, which makes finding customers tough at times. Although it's important to develop a strong following, don't forget to offer multiple ways for people to get connected with your business. For example, do not just focus on Facebook ads and limit yourself to one platform. If people want to find out more about your products or services, then give them multiple options to choose from. You never know what might work best for the current climate.
Growing your audience through social media shouldn't be hard, but sometimes we forget about basics like being consistent, targeted, and creative. By following the tips listed above, you'll start seeing results pretty quickly!
Categorized in: Social Media
LIKE AND SHARE THIS ARTICLE:
READ OTHER DIGITAL MARKETING RELATED ARTICLES FROM THE BRICK MARKETING BLOG: