How Your Competitors Can Help Your SEO Campaign
Written by Nick Stamoulis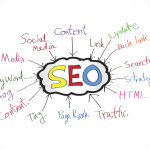 The best SEO campaigns are the ones built on research. The first step is to thoroughly research SEO best practice. You want to know what you should and shouldn't be doing before embarking on a campaign. Once you have a handle on this, it's a good idea to see what your competitors are doing. Not to copy them, of course, but rather to get some ideas for your own campaign. Here is some specific competitor information to look at that can inform your campaign:
Keywords
What keywords are your competitors targeting? If they know anything about SEO, it's fairly easy to figure this out. Look at the title tags of the main pages of their website. This should tell you what their priority keyword is for each page. If it doesn't include keywords, that's a good thing for you! If it does, make note of what they are. If they are ranking well for a specific keyword you know they are targeting, it might make sense for you to target a different variation of that keyword.
Links
Inbound links convey trust to the search engines and remain an important ranking signal. But link building is hard. If you aren't sure where to build links, check out the inbound link portfolios of your competitors. You obviously won't want every link they have, since some will be specific to them (their partners, clients, etc.) or simply aren't that great, but you should be able to find some industry sites or related industry sites that maybe you've never heard of. You'll need access to a link data tool such as Open Site Explorer to pull this competitor link data.
Content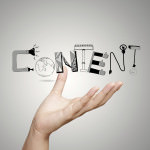 Content creation is another essential component of an SEO campaign that can be difficult. Fresh, high quality content allows for optimization opportunities and can generate natural inbound links which are the best kind of links for SEO. However, it can sometimes be difficult to brainstorm topics. If you're ever stuck, take a look at the types of content competitors are writing about. Using your own knowledge you can spin a particular topic into something completely new and fresh. Sometimes all you need is the idea and then the post can be written quite easily. You need to be careful with this though, you obviously don't want to publish anything that is even remotely plagiarized.
Social Media
Competitor social media activity can give you a feel for what target audience members are looking for. Check what types of content they are sharing and what's getting the most activity. You can also look at who your competitors are following and tagging in social media and determine if those connections make sense for you, too. Another way that competitors can help you in social media is as a targeting option for social advertising. You can target followers that are interested in competitor pages.
When it comes to using competitor information for SEO purposes, your primary competitors are important but you can also use this approach to cast a wider net. For example, think about companies that might not be a direct competitor, but cater to a similar target audience. This approach can be a great way to set yourself apart from your primary competitors.
Categorized in: SEO
LIKE AND SHARE THIS ARTICLE:
READ OTHER DIGITAL MARKETING RELATED ARTICLES FROM THE BRICK MARKETING BLOG: