Why Fixating on Rank is a Waste of Time
Written by Nick Stamoulis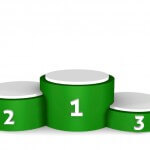 Search engine rank hasn't been a top SEO measurement for years now, but no matter how often we say it or talk about it here on the blog, we continue to get questions from prospects and clients about how we report on it. While we do pull keyword reports from Google Search Console regularly, it's not what we focus on. We keep it on file more for "just in case" purposes if we notice any irregularities and need to try and trace it back to a specific keyword or page. That's because focusing strictly on rank isn't giving you a clear picture of how the campaign is performing. Here are 3 reasons why it's a waste of time to fixate on what your rank is:
Search results are personalized
Google wants to give its users the best possible experience which is why they take a whole range of factors into account when someone searches, such as their location, search history, and device used to search. This makes rank a difficult measurement to go by, especially for small, local businesses. Even a distance of a mile or two can make a difference in which pizza shop, hair salon, car garage, etc. shows up at the top of a search result. Google wants to make its users lives easier and by showing whatever business is closest at the top, it's doing just that.
Rank fluctuates
Ensuring that you have a user-friendly, optimized website that is full of great content and generating inbound links from trusted websites is critically important for SEO purposes and to improve your presence in the search engines, but that's really all you have control over – your own web property. The rest, unfortunately, is beyond your control. You can't control what your search engine competitors are doing and you can't control the search engine algorithms. This is why rank fluctuates. You might rank #8 one day and #5 the next. The web is changing so often that it's impossible to maintain any rank position forever, no matter what you're doing (or not doing).
Rank doesn't always correlate to sales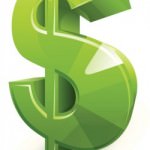 In many cases a top ranking will result in more traffic, but is it correlating with more sales? Is the traffic that keyword is delivering converting? Is it a transactional keyword? Or is it driving traffic from an audience that is just looking for information, but will never convert? Focusing too much on rank means that you aren't focusing on what matters, and that is whether the keywords generating traffic are also generating sales. It might be nice to say you're ranking #1 for a specific keyword, but is that keyword driving any traffic or sales? If not, it hardly means anything that it's #1.
We're not saying that rank doesn't matter at all. Of course it does. But it's not something to obsess and agonize over. Instead, focus on organic traffic growth over time and whether that organic traffic is converting. That will give you a much clearer picture of whether or not your SEO campaign is working.
Categorized in: Search Engine Optimization (SEO)
LIKE AND SHARE THIS ARTICLE:
READ OTHER DIGITAL MARKETING RELATED ARTICLES FROM THE BRICK MARKETING BLOG: