3 Things That Hinder SEO Results
Written by Nick Stamoulis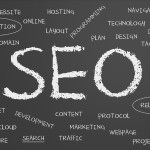 Website owners usually have the best of intentions when they launch an SEO campaign. They agree to following a white hat strategy and understand that it can take time to start to build an organic search engine presence and see organic traffic from their efforts. However, there are a few mistakes we often see website owners making that can hinder SEO results. Sometimes, it's simply because they didn't know any better. If you're investing in SEO, make the most of the investment by avoiding these common mistakes that hinder SEO results:
Not fixing up your website
The goal of SEO is to generate organic traffic from the search engines. While traffic is great, it's what website visitors do once they land on the website that will ultimately have an impact on the bottom line. Will they pick up the phone and call? Will they fill out a lead form? Will they sign up for the newsletter? Or will they click right off of the website, taking no action at all? If you're going to invest in SEO, it's important to be operating a website that is worthy of those efforts, meaning that it is modern and user-friendly. This doesn't necessarily mean you need a brand new website when you launch an SEO campaign, but you might need to make a few tweaks, like making sure all pages are mobile-friendly or increasing the site speed.
Focusing on ad sales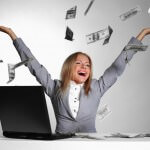 All websites are created with a goal in mind. E-commerce websites are designed to sell product. B2B websites are designed to generate leads. And some websites are designed to generate ad revenue. There's nothing wrong with this, however, there's a difference between including ads on your website and going overboard with the ads. When someone lands on your website to read a great piece of content, they want to read the content first and foremost. They don't want to be bombarded with advertisements or have to scroll forever to find what they want to read. Too many ads cause a bad user experience which is something that the search engines take into account when ranking websites.
Writing thin content
OK, so you know that one of the most important parts of an SEO campaign is publishing new content on the blog on a regular basis. So, that's what you're doing. But is it any good? Nearly every website owner out there is doing the exact same thing that you're doing, so unless you're bringing something valuable to the table, people are going to pass over it. Yes, content helps SEO, but it's only high-quality content that helps. Thin, spun content or simply sharing links to another website's content isn't going to do much for you.
SEO takes time and requires a significant investment, which is why it's important to make the most of it. If your website is outdated, or focused on ads, or features thin content, SEO results will be hard to come by, especially in a competitive niche. If you don't have the time to take the right approach to an SEO campaign, enlist the help of a trusted SEO professional.
Categorized in: SEO
LIKE AND SHARE THIS ARTICLE:
READ OTHER DIGITAL MARKETING RELATED ARTICLES FROM THE BRICK MARKETING BLOG: