Get to Know Local SEO
Written by Nick Stamoulis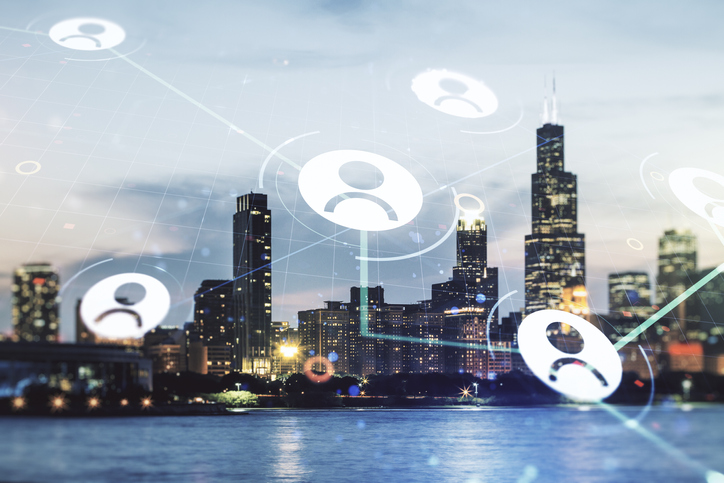 SEO (search engine optimization) is a great way to drive highly targeted buyer-ready traffic to your website. However, the way SEO works is a little different for businesses that operate actual storefronts in specific physical locations as opposed to purely online businesses. This is because people performing searches for what "brick and mortar" businesses have to offer will typically use location-oriented keywords, sometimes called geo-targeted keywords. This changes the game completely when it comes to keyword research and implementation.
Geo-Targeted Keywords
A normal keyword is something along the lines of "mufflers for sale." A more useful longtail form of this would be "affordable mufflers for sale," or "used mufflers for sale." This could be narrowed down even further by using the specific model type, brand, and other information. However, what these keywords neglect to mention is the physical location where the mufflers are being sold. This is a big problem for brick-and-mortar stores looking to take advantage of SEO.
A geo-targeted keyword is something like "affordable mufflers for sale Denver Colorado." This lets the search engine algorithms know exactly where the store is so that when people in that area search for keywords like this they will get results that are actually useful to them. What's even better is the fact that search engines like Google now track their users' locations. This means that if someone uses a vague search term like "mufflers for sale near me," your website and pages can still rank for this.
As you can see, geo-targeted keywords are essential when it comes to getting organic traffic that's in your area of operation. However, they are not the only component when it comes to implementing a successful local SEO campaign.
Online Maps and Business Listings
One of the most powerful forms of off-page SEO is backlinking. However, when using backlinks for a local SEO campaign, you must do things a little differently. While guest posting and social media are still helpful, there are other options that are even more important: business listings and online maps.
Business listings and directories, such as Google Business Profile, allow you to post your company's information, and link back to your website. This is a very powerful backlink in most cases because directories tend to have pretty good domain authority. It will also help you to get more traffic directly from people who are searching through the business directory itself. There are many business directories online and you should list your business with as many as you can while focusing on those with the highest domain authority.
Online maps are also an important part of local SEO, and not just for the backlinks. Having your business' location visually displayed on a map can help increase conversions by showing potential customers that you're within their area. In some cases, the map can even show them how to get to your business using GPS.
Google Maps is the most well-known of the online maps. Since it integrates directly into their search engine, it's the one you want to focus on the most. That said, listing with other map services just for the backlinks isn't a bad idea either.
Local Pack vs Organic Search Results
There are actually two ways that your business can come up in the search results for Google: the Local Pack and organic. Organic is your basic search results page and uses the standard Google algorithm. Ranking organically is good, but not as good as being listed in the Local Pack.
The Local Pack is a section at the top of the Google search results page that shows businesses that are relevant to the search term. Generally speaking, three businesses will be displayed but the user can click the drop-down menu to see more. Getting your business in the top three for your geo-targeted keywords will give you significantly more traffic and should be a major priority for your local SEO campaign.
Developing a Comprehensive Local SEO Strategy
Local SEO isn't a single entity unto itself. Instead, it must be combined with other standard SEO practices such as having good on-page SEO. This consists of factors such as how fast your page loads, how easy it is to navigate, the quality of your content, and your internal linking structure. For local SEO to work, your website needs to be as optimized as possible.
Another thing to consider is the fact that your area of operation may be larger than just the city you're located in. For example, if your business is located in Toronto, people who live in the Greater Toronto Area could still be considered a part of your demographic depending on the circumstances. This means that you should consider using geo-targeted keywords for these locations as well.
In any case, local SEO is a long-term strategy just like other forms of SEO. The sooner you get started with it, the sooner it will reward you. If you're not using local SEO for your business, make today the day you look into it. You won't regret it.
Categorized in: SEO
LIKE AND SHARE THIS ARTICLE:
READ OTHER DIGITAL MARKETING RELATED ARTICLES FROM THE BRICK MARKETING BLOG: