Best Ways to Perform Keyword Research
Written by Nick Stamoulis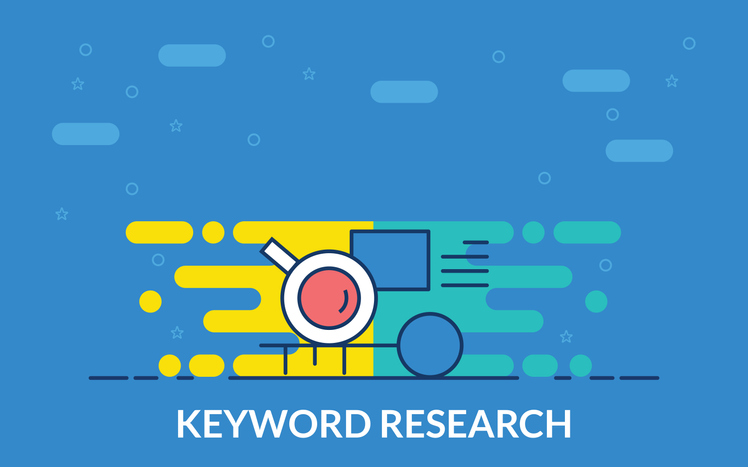 Keywords are one of the most influential factors in search engine optimization right now. Google, Bing, Yahoo, and other major search engines have algorithms that look out for keywords in blogs or articles to determine which content to display in search results.
If you are a website owner or content creator struggling with your SEO optimization, don't worry. We are here to help. This article will provide an in-depth guide on keywords research for SEO purposes.
What Are Keywords?
Keywords are the words that people type into search engines like Google and Bing to find what they're looking for. They're also used to optimize a website's content, enabling them to rank higher in search engine results pages, SERPs.
What Is SEO?
SEO, or Search Engine Optimization, is a set of methods that can help a website rank higher in search engines. SEO is a tool any business can use to boost their online visibility and bring more traffic through their website.

SEO uses keywords to do its job of bringing relevant traffic to your site. There are many ways to find the keywords you need for SEO, but we'll focus on the best way to perform keyword research for SEO.
How Do I Find the Best Keywords To Use?
To get the best keywords for SEO, you need to conduct extensive keyword research. You will understand and target the most lucrative keywords with proper keyword research, enabling your site to rank high.

Although the process may seem long, you must take the time to identify these terms and home in on what people are searching for so that you can create a quality website page around it.

Please note that you should not simply concentrate on the number of searches being done for a particular keyword and hitting the top ten, but also be sure to focus on the intent of that search.

You should also be sure to think about how your target keyword can best match the needs of your audience rather than focusing on keywords for SEO purposes. Remember that Google is more focused on user experience and satisfaction.

Find the absolute best keywords for your site and then go about getting them ranked high in traffic. It will provide more traffic to the site overall and help with SEO.
Elements of Keyword Research
There are two significant elements of keyword research that are essential to maximizing your SEO results, and they are:
1. Relevance
The first thing you need to do when conducting your keyword research is to determine the keyword's relevance. To evaluate it, you should be asking yourself if the keyword is relevant to the subject at hand.
2. Volume
Volume measures how often that keyword is searched on Google's search engine.
You may have a perfect keyword, but if no one ever searches it, it's as good as useless.
What Are the Best Ways To Perform Keyword Research for SEO?
There are many ways to research keywords for SEO, but the two main ways are the following.
Natural – keyword research from keywords that appear on the page
Artificial – keyword research using a text generator
Keyword Research Using Keywords That Appear on the Page -Natural
When researching keywords using keywords that appear on the page, you'll need to use a keyword generator like WordStream.
When you enter your domain into the tool, it will analyze your pages and show your most suitable keywords and other handy SEO metrics.
Keyword Research Using a Text Generator – Artificial
The second way to perform keyword research for SEO is not based on actual SEO data. It is based on hard-coded keywords that you input into a text generator.
You'll notice that when you type these keywords into your text generator, it will spit out a long list of possible keywords, not just one or two keywords. It will spit out a list of what it thinks are the top most valuable keywords for you.
Another good way to perform keyword research is using the Google Trends tool.
Google Trends
You must know what keywords people are searching for in your niche. Google Trends helps you to do just that.
Google Trends is a site made by Google that analyzes the popularity of top search keywords in Google Search. It can determine what keywords are mostly typed into Google search engines to display results.
There are many tools like Google Trends that you can use to find the most used keyword in your area.
Keyword Research is one of the critical aspects of SEO, so you must provide your website with the best keywords to make it rank high in search engine results.
Keep in mind that the trick is not keywords but effective keywords.
Categorized in: SEO
LIKE AND SHARE THIS ARTICLE:
READ OTHER DIGITAL MARKETING RELATED ARTICLES FROM THE BRICK MARKETING BLOG: