Create Your Ideal Newsletter Design
Written by Nick Stamoulis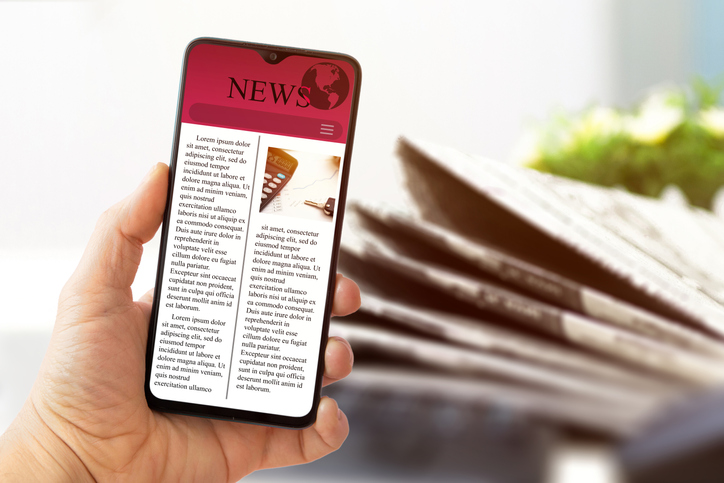 An email newsletter is a great way to stay in touch with your readers, and it's also a great way to share information with your customers. Before you start sending out newsletters, you have to design the templates. They have to be attractive and easy to make changes. While creating your newsletter designs, you have to keep a few things in mind.
You have to make it simple and ensure that the information is easy to understand. You have to remember that newsletters are usually read on-screen or printed out and hand-carried, so the design must be easy on the eye. Here are some tips and ideas for those trying to create email newsletter templates.
1. Choosing the Right Font
You have to choose a font for your email newsletter that is easy to read and does not strain the eyes. Use multiple fonts to use two or three different fonts according to your need for different sections of your newsletter. If you are using Courier Font, ensure that the size is appropriate and makes reading easy on the eyes. Always remember that when people read on-screen, they wear glasses, and they will be able to read better if you select a good font size.
2. Use Graphics
There are various types of email newsletters, and you need to use graphics for them. You can also use graphics related to the newsletter topic or service provided by your company. Graphics can make the newsletter exciting. Ensure the graphics are sized properly and fit well with your text and design. You can add some cute graphics of your products, services, or employees to give it a personal touch.
3. Create a Variety of Designs
You have to create various designs for your newsletter templates. You can use these designs for different newsletters or use them according to your need. If you have a special event or offer, you can create special templates for them and send them via email or print it out and post it in your office. Try to keep the newsletter design simple. Do not use too many colors and text. Use graphics where possible as they attract a lot of attention.
4. Spread Your Email Newsletter Across Multiple Pages
If your newsletter has a lot of information, it may be easier to read if you spread it across multiple pages. Use the multi-page layout in Outlook and ensure all the information is on the materials page. Make sure your newsletter design is made to be used on multiple pages and also printed out. You have to make sure that the information is easy to read and understand, even if it is spread at various places or on different pages.
5. Keep It Simple and Concise
It is a no-brainer. The more you keep your newsletter design simple, the more people will read it. The layout should be pleasing to the eye, and it should be easy to read as well. You can include some graphics and a few images in your newsletter design if you feel it will make it look better. Never overcrowd your newsletter design with text, graphics, and other images just because these are available to use. Remember that you should make your layout with ease of reading and understanding in mind.
6. Use a Log In Feature
Include a log-in feature in your newsletter to track the number of copies sent out to each person and which copy they read or viewed. You can include this information in different sections to know how many people have read or viewed the newsletter, how many copies were used, what their email address is, etc. The more you can track, the better the email newsletter campaign will go.
7. Check for Complaints
After sending out the newsletter, you have to check for any complaints about it and make sure you address them in your next newsletter. You can be proactive and include a feedback section where people can contact you with their grievances or suggestions. Always make sure that all the information from your customers is considered and addressed in the next email newsletter sent out. It will benefit both you and your customers.
8. Use the Right Font and Colors
Different colors make people react differently. The font you use also influences the way people look at your email newsletter design. You have to remember that when you are designing a newsletter, you are creating an image in the eyes of your customers. You need to create that image with your newsletter design as well. Use colors, graphics, and fonts correctly to show your business in a positive light.
Email newsletters are a great way to stay in touch with your customers, and they are also a great way to share information with them. While creating a newsletter template, you have to take care of the layout and design. Information that is easy to read and understand is the key to a good newsletter design. Using simple and easy layouts on the eyes makes your newsletter more alluring.
Categorized in: Email Marketing
LIKE AND SHARE THIS ARTICLE:
READ OTHER DIGITAL MARKETING RELATED ARTICLES FROM THE BRICK MARKETING BLOG: