The First 3 Steps of an SEO Campaign
Written by Nick Stamoulis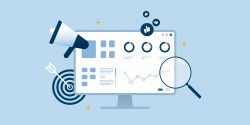 For those new to SEO, it can be a little daunting. There's a lot involved: keyword research, on-site optimization, link building, content marketing, social media, etc. Where do you start? What's the best approach: all at once or start with one thing and build to the next? Different SEO firms will likely tell you different things and sometimes the best decision depends on the current status of the website/company.
However, as a general approach, we think the best way to start an SEO campaign is to first build a solid website foundation. After all, it doesn't make much sense to create inbound links to an iffy website. So, here's a high-level guide to the first 3 steps of an SEO campaign:
Audit Your Existing Website
No matter how great your content is, no matter how many inbound links you get, and no matter how many social media followers you earn, it's a lot of wasted time, energy, and resources if the backbone of the whole campaign (the website) isn't all that great. Website design isn't a direct SEO factor, there are plenty of crappy looking websites that rank prominently in search, but that doesn't mean that your site will be one of them.
It's becoming increasingly difficult to get by with an outdated website, especially now that Google is moving towards a mobile-first ranking algorithm. Web design and usability are indirect SEO ranking factors because the search engines pay attention to how visitors interact with a site. If the experience is bad, and the visitor quickly leaves, it's not a good sign. If your website hasn't been updated in years, and especially if it's not mobile friendly, it's worthwhile to invest in a redesign before doing any other SEO work.
Review Your Website Content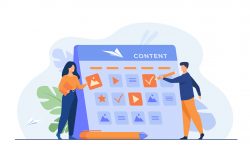 Every website will have different content needs. What you need largely depends on what the competition is doing (and succeeding with). Thin content will never compete with long format, authoritative content. Review your website content and determine whether it makes sense to enhance it. If you don't yet have a blog set up, hire a developer to set one up for you and aim to publish new blog content regularly.
Optimize the Content
SEO best practice is to write/edit content first, and then optimize it. This keeps it as natural as possible and avoids keyword stuffing. Once you have all of the website content needed, do some keyword research and select the best keywords to target per page. Keywords should be naturally incorporated into the title tag, meta description, headings, and the rest of the content on the page.
While there's technically no wrong way to approach SEO, we think your best bet is to begin with a solid website first that will serve as the foundation of the campaign. From there you can build on to it by adding the link building, content marketing, and social media pieces.
Categorized in: SEO
LIKE AND SHARE THIS ARTICLE:
READ OTHER DIGITAL MARKETING RELATED ARTICLES FROM THE BRICK MARKETING BLOG: