About the Basics of Facebook Marketing
Written by Nick Stamoulis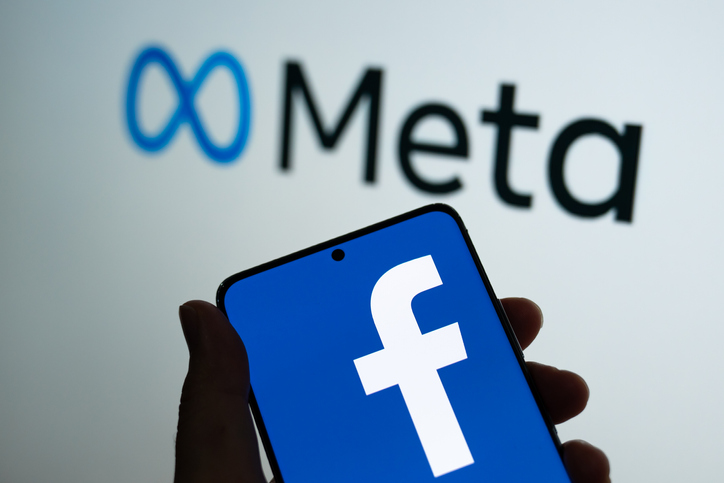 Facebook is a social networking site that enables you to establish a profile, add family and friends, share experiences and images, send messages, and reply to or link to other people's posts. Additionally, you can utilize Facebook marketing strategies to promote your business or brand.
As a result, Facebook marketing is a platform that provides a range of powerful targeted paid adverts and organic postings, enabling firms to reach a vast audience with their goods and services. The app has evolved from the internet's most popular social media to one of the largest markets over the previous decade. To sell effectively on Facebook, it's critical to understand your target audience, what you want them to do, how they'll get the content, and the best time of day to publish.
Why should your business utilize Facebook marketing?
People continue to rely heavily on Facebook as one of the most popular internet platforms. And the large majority use it regularly, which allows brands and enterprises to achieve maximum exposure when developing a Facebook marketing plan. Because Facebook has such a large user base, you can easily reach your target audience when you post information and even more easily when you upload videos directly to Facebook.
Numerous businesses have benefited from Facebook marketing due to the platform's massive user base. Additionally, it is extremely cost-effective, which means that any business, regardless of size, may benefit from utilizing this platform for marketing purposes.
Usually, the most difficult thing is simply getting started, but here are some tips to assist you in getting your Facebook marketing tactics underway.
Set marketing objectives for Facebook
Setting the correct goals is the first step in any marketing campaign. This roadmap will serve as a crucial benchmark against which you can assess the performance of your Facebook approach. However, before you establish goals, do some research to make sure your idea is feasible on the platform. The following are some basic business goals and how a good Facebook strategy can assist you:
• Raising the bar on sales quality: Raising the bar on sales quality begins with improved targeting. You can more efficiently contact your target demographic with a very well Facebook marketing campaign. Concentrate on your area of expertise and leverage Facebook to expand your audience.
Increasing the organization's value: Facebook can help you grow clients, increase exposure, and provide more information to your audience.
Improved industry awareness: You may monitor, listen to, and report on all social interactions involving you, your rivals, or the industry with the help of social media monitoring tools.
Smarter expansion: Reducing attrition, controlling spending, and growing acquisition are all necessary components of a profitable business. Facebook can assist you in all of these areas. Whether through higher ad spending, more precise targeting, or increased social selling, improving your Facebook marketing strategy can help you achieve these objectives.
Tracking progress is critical, and with a platform like Sprout, you can quickly keep track of all your Facebook reporting.
Proactively engage your audience
As is the case with most social media platforms, they are established as networks for conversing, discussing, and sharing material. As a brand, you cannot overlook the fundamental concept of what constitutes a social media platform. That is to say, discussion and interaction should never be neglected. Rather than that, strive to create a network for your viewers.
Facebook is an excellent venue for industry chats and discussions, whether with a broader audience or with your clients. You can assist in increasing Facebook interaction by simply encouraging people to get involved in the first place. However, you cannot sit back and wait for your audience to engage. While it is impossible to reach everybody, strategies increase engagement.
Become acquainted with your Facebook fans
Knowing who is on Facebook and the demographics of your present audience can help you determine which Facebook marketing methods to deploy and how to implement them. To communicate effectively with your audience, you must first understand who you are speaking to. How old are your intended followers, where do they locate, what type of profession do they have, and when and how do they use Facebook. After studying that, spend some time familiarizing yourself with your own Facebook demographics, either through Facebook Page Insights or through a program like Sprout.
Utilize Facebook's tools
Facebook offers considerable value than you might assume. Numerous handy tools can help you work more effectively and profitably with this platform. Consider the following list of several tools.
Facebook Messenger
It's an application software designed to keep you connected to your consumers via text messaging, video, and audio chats. This software enables you to connect with your customers, provide them with unique experiences, as well as provide support. SendPulse's chatbot builder enables you to develop a Facebook Messenger chatbot. It enables you to send personalized messages to customers and bulk messages, and auto-reply processes.
Advertisements with a "Click-to-Messenger" button
You can also allow customers to interact with your company via Facebook Messenger. Using click-to-Messenger advertisements may direct people to Messenger rather than a homepage. This excellent solution enables businesses to turn users into leads rapidly. A well-designed chatbot functions in a similar fashion as a marketing funnel. If you grow it wisely through lead nurturing, you will get a large number of new clients.
Pages to Monitor
This tool enables you to assess your rivals' performance and follower engagement. You may track the overall number of page likes, the frequency of publishing, and the growth rate of your page. This material will catalyze your growth and development. You can evaluate your rivals' strategies and determine what they are doing differently.
Facebook is an excellent marketing platform for businesses of all sizes. If a business wishes to boost its consumer base, Facebook is the way to go. It is less expensive than other forms of marketing and increases the number of people targeted. To ensure that it is effective, businesses should produce an organic post by offering high-quality content and then utilize targeted advertising to attract the appropriate demographic.
Categorized in: Social Media
LIKE AND SHARE THIS ARTICLE:
READ OTHER DIGITAL MARKETING RELATED ARTICLES FROM THE BRICK MARKETING BLOG: