User Experience Can Enhance Your Digital Marketing
Written by Nick Stamoulis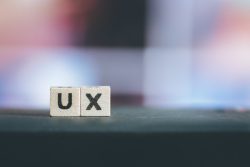 User Experience, labeled as UX for short, is a practice that defines and describes a customer's interaction with a company, including all of its services and products. Ultimately, it seems to maintain a customer's satisfaction and happiness with the company. If this happiness and satisfaction are not fulfilled, the company should be devoted to finding a way to make the customer happy.
The principals of UX can absolutely be applied to digital marketing. It's true that marketing is in the business of attracting new customers or clients to the company. If people suspect that their needs will be met, they will embrace the company. Here's a look at why "user experience" needs to be part of the conversation when it comes to marketing:
Increase Customer Satisfaction
When your prospective visitor interacts with you through the content of your website or through your communications such as through your email series or social media, an impression is made. That impression either moves him to leave or to stay. Often times it's whether he finds what he's looking for or what's useful to him.
A positive impression may lead to continued visits which may lead to a purchase or a call depending on the call-to-action. Prospects turning into customers from actual purchase of your product or service is the clearest sign of your customer satisfaction. Making your digital marketing interface a positive user experience inevitably makes the whole process of attracting prospects and converting them into customers smooth and efficient.
Helps Build Relationships
With a positive visitor's impression with your online presence, you will certainly build trust which will build your customer relationship. That's what positive user experience will grow for you. This leads to repeat business. Imagine future sales that come from repeat customers. That means you don't have to depend on new customers to keep your business going.
With most thriving businesses coming from repeat customers, it makes sense to put in the effort to build that essential relationship. And you do that through creating a positive user experience both for your prospects and customers.
Makes Marketing Efforts More Effective
User experience involves the effectiveness of the combined elements of your digital presence that include content, usability of your pages, social media and visual and interaction design to name a few. Positive user experience often results in a purchase.
This is a concept that could lead to greater efficiency within the company. Positive user experience for prospects and customers which eventually build deeper relationships eventually makes the whole marketing process easier and faster. Having an effective process narrows where you should be allocating your resources for marketing which eventually becomes a well oiled digital marketing machine.
So how can this strategy be applied to your digital marketing? The key is to take the time to think through your visitor's user experience on your site. Read and learn more about user experience. In the digital world, giving visitors a positive experience is what makes online business possible. It's worth the effort as an essential element of an effective digital marketing campaign.
Categorized in: Digital Marketing
LIKE AND SHARE THIS ARTICLE:
READ OTHER DIGITAL MARKETING RELATED ARTICLES FROM THE BRICK MARKETING BLOG: