SEO and Content Marketing Should Work Together
Written by Nick Stamoulis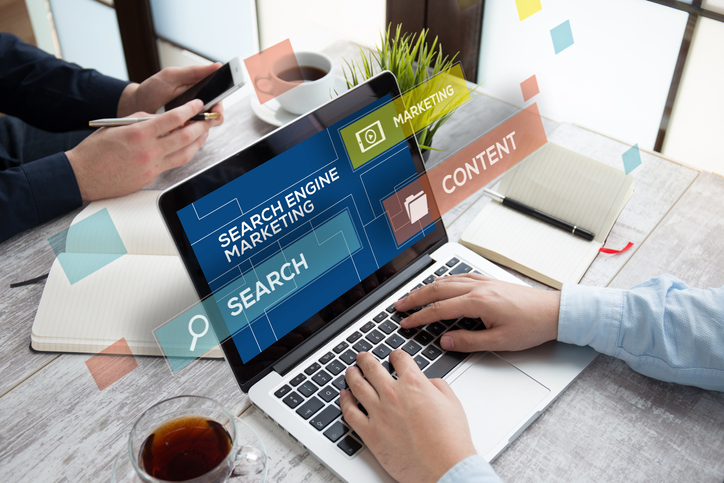 In today's competitive business environment, placing your offer in front of your target audience has become increasingly important. Although there are various ways to achieve this, SEO (Search Engine Optimization) and content marketing are the best strategies.
The two approaches are inseparable since none can work effectively without the other. Content marketing is ineffective without a proper distribution strategy, and SEO requires quality content to be viable.
SEO involves optimizing your content to appear higher in the results provided by search engines such as Google or Bing. It attempts to increase the quality of traffic and attract maximum users to your website. SEO is what powers your content to bring it directly to your users.
On the other hand, content marketing involves creating relevant content designed to engage users before buying. Content marketing aims to generate interest and engage the target audience by providing quality, unique, fresh, consistent, and creative content.
The content should lure the target audience by providing solutions to their queries, educating them, or entertaining them. It intends to satisfy the target audience's curiosity, interests, emotions, and spending habits. The content can be blog posts, podcasts, videos, or white papers.
How SEO and Content Marketing Work Together
Content marketing provides value to your target audience, and SEO helps search engine algorithms determine the content's value. SEO is strategized around content marketing since all websites require substance, articles, words, and keywords. Billions of users fire up Google every day with queries to find trustworthy, high-quality, and relevant answers. It is squarely in the realm of SEO to uncover those queries through the proper use of the appropriate keywords.
Incorporation of Relevant Keywords
A good content strategy begins with keyword research since no SEO strategy will work without a content strategy that will put SEO discoveries into practice. Researching and using relevant keywords in the content to rank it higher on the search engine reports page (SERP) is an essential element of SEO.
Finding out the keywords people are searching for and knowing your particular target audience will help you determine the type of content your readers need and give it to them. Keywords are not the only thing that search engines consider, and although they won't make a poorly written article good, they will make good writing appear in front of readers.
Creation of Quality Content
Your content must have substance and relevance in your content writing to effectively lure readers and solve their queries. Search engines rapidly index creative, fresh, and unique content, ranking it higher than repetitive and low-value content. Google's factor in determining the relevance of a page is using important keywords to write compelling content that targets visitors.
Content is what users are primarily searching for, so if it is not relevant, your ranking will not matter. If you ignore this importance, then your rankings will undoubtedly drop as Google tracks the relevance of content to a query. Determining your target audience and what they are searching for will guide you in the right direction of knowing the kind of content they would like. Using the keywords you have gathered from your research, you will create content that Google will rank highly, and your intended audience will read.
Enhancing User Experience
User experience can be enhanced through technical optimization that makes your web page engaging. Technical SEO involves optimizing robot.txt, technical site audits, enhancing metadata, canonical link elements/duplicate content, using tags correctly, redirects, and more. It ensures that your web page is pleasant to the search engine and has no broken links or error codes.
Technical SEO combs through the backend of your website to ensure that it operates as smoothly as possible. A good sitemap helps the ease of approach to content by your users, and optimized robots.txt crawls the website to give viewers access to your content. The use of proper tags provides superior indexing and actual search results. Good title tags give users a great experience by recognizing the page information before they click on it.
Increasing the Traffic
Link-building is an essential part of SEO since you will get to increase the traffic. When you connect your links to domains with high authority, such as .org, .gov, or .edu, Google will recognize your content quality. Backlinks are a significant factor in deciding how a page is ranked since if another site ranks you, it is just like they are vouching for you. High-quality backlinks are a sign of authority, and people will trust your content.
The key to producing content that your target market will highly appreciate and value is through the proper use of SEO strategies. SEO and content marketing must go together to create content that web browsers and search engines alike will highly rank. If part of your strategy is to create content while considering all the factors that make it valuable to the audience, you are in the right direction.
Categorized in: Content Marketing
LIKE AND SHARE THIS ARTICLE:
READ OTHER DIGITAL MARKETING RELATED ARTICLES FROM THE BRICK MARKETING BLOG: