SEO Items to Execute Regularly
Written by Nick Stamoulis
The first thing to understand about SEO is that it's not like other marketing campaigns that you can start and stop. In order to be effective long term, an SEO program never really "stops." The search engines favor websites that remain active by posting great content and steadily increase the number of inbound links that point to it.
A prominent ranking (and the high volume of organic search traffic that typically coincides with it) can be lost if an SEO campaign is abandoned. Some SEO tasks, like keyword research and on-site optimization only need to be revisited occasionally, but there are plenty of SEO items that need to be executed regularly in order to earn and maintain steady organic traffic growth such as:
Publishing new content
Every new page of content that is added to a company website is a new opportunity to rank for targeted keywords and generate natural inbound links to the website. Content marketing and SEO go hand in hand today, you can't do one without the other. New, informative content should be published regularly, but never sacrifice quality for quantity.
Sharing content in social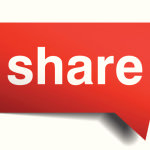 Writing the great content and publishing it on your website is really only Step 1. Sure, website visitors might navigate to it and over time (ideally!) it will generate organic search traffic, but don't you want eyes on it sooner than that? Social media activity doesn't directly impact SEO efforts or ranking but it can certainly have an indirect impact. When you take the time to build up a social following, write great content, and share it with those followers, it helps to build a brand and natural inbound links over time.
Building links
Somewhere along the line "link building" got a bad reputation and became equated with spammy SEO practices. However, as long as you're building links from relevant sites, link building remains an important part of an SEO campaign. On a regular basis, website owners should be looking for link opportunities. Set aside time to purposely look for links by researching competitor backlink profiles and industry websites, but also be prepared to keep an eye out as you browse the web every day. Some opportunities are hiding in plain sight!
Brushing up on SEO knowledge
The SEO industry isn't as turbulent as it was in years past, but it's still important to be up on current trends in order to follow best practices. Spend time reading reputable industry blogs like Google Webmaster Central Blog and Search Engine Land that will keep you informed.
At the very least, these SEO items should be executed at least a few times a month, ideally more than that. If you don't have the bandwidth in house to execute the items, it's worthwhile to outsource the work to a trusted SEO agency.
Categorized in: SEO
LIKE AND SHARE THIS ARTICLE:
READ OTHER DIGITAL MARKETING RELATED ARTICLES FROM THE BRICK MARKETING BLOG: