Digital Marketing Can Boost Your Brand
Written by Nick Stamoulis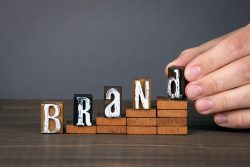 Digital marketing is necessary for most modern businesses. Most have adopted digital marketing to reach a broader audience in a practical and measurable way. There are various digital marketing strategies that one can implement in their businesses depending on the business needs.
The internet provides a vast marketplace for you to advertise your products and services. However, you should evaluate your market position and current marketing strategies to implement digital techniques to increase your conversion. Increased conversion rates mean increased customer retention and loyalty that equate to increased sales.
However, it all starts with building your brand. Here are some things you can do within the scope of digital marketing to help boost your brand:
Search engine optimization plays an integral role in increasing your web visibility at local and international levels. It aims at increasing your web ranking and ensure that customers find your products or services easily. SEO helps you incorporate various keywords in your site so customers can find your business when performing an online search.
Identify the potential keywords or use various tools to bid for keywords relevant to your brand. Know more about your audience and determine the keywords they are likely to use when searching for your products and services. This way, you can target a specific audience in the market and find more ways that sustain positive engagements to stay ahead of your competition.
SEO focuses on making your site more user-friendly by optimizing it for easy viewing across devices. In an age where most customers are shopping online via their smartphones, it would be best to have a mobile-friendly version for your website. This way, you can reach a broader audience, which can help with your branding.
Social media platforms have revolutionized modern marketing, given the number of users across each platform. Social media is a good way of promoting your brand through customer interactions and personalized engagements. There are different types of users on each social media platform which means you have a diverse market for your brand.
You can incorporate a link to your website as a call to action after interacting with your content. Thus, social media may increase your inbound traffic and direct more customers to your site for purchases. Social media is a cost-effective marketing technique since all you have to do is be consistent with your posts and interact with customers through comments and direct messaging.
The content you post gives customers and prospects an insight into your business's core values and principles. Your content helps customers understand why they should choose your brand over others. Relevant content evokes the customers' emotions and appeals to them to be a part of your business.
Ensure you post relevant content across your website and social media pages. Using photos and videos will be an added advantage as they add a personal touch to your marketing message and brings the customer closer to the business. In fact, everything that you do related to content marketing needs to be done with your brand in mind.
It's true that digital marketing can help with branding, but only if it is done correctly. It isn't enough to simply execute your digital marketing plan. You need to create the plan with your audience in mind, and this alone will enhance your branding.
Categorized in: Digital Marketing
LIKE AND SHARE THIS ARTICLE:
READ OTHER DIGITAL MARKETING RELATED ARTICLES FROM THE BRICK MARKETING BLOG: