What Are the Different Types of Digital Advertising?
Written by Nick Stamoulis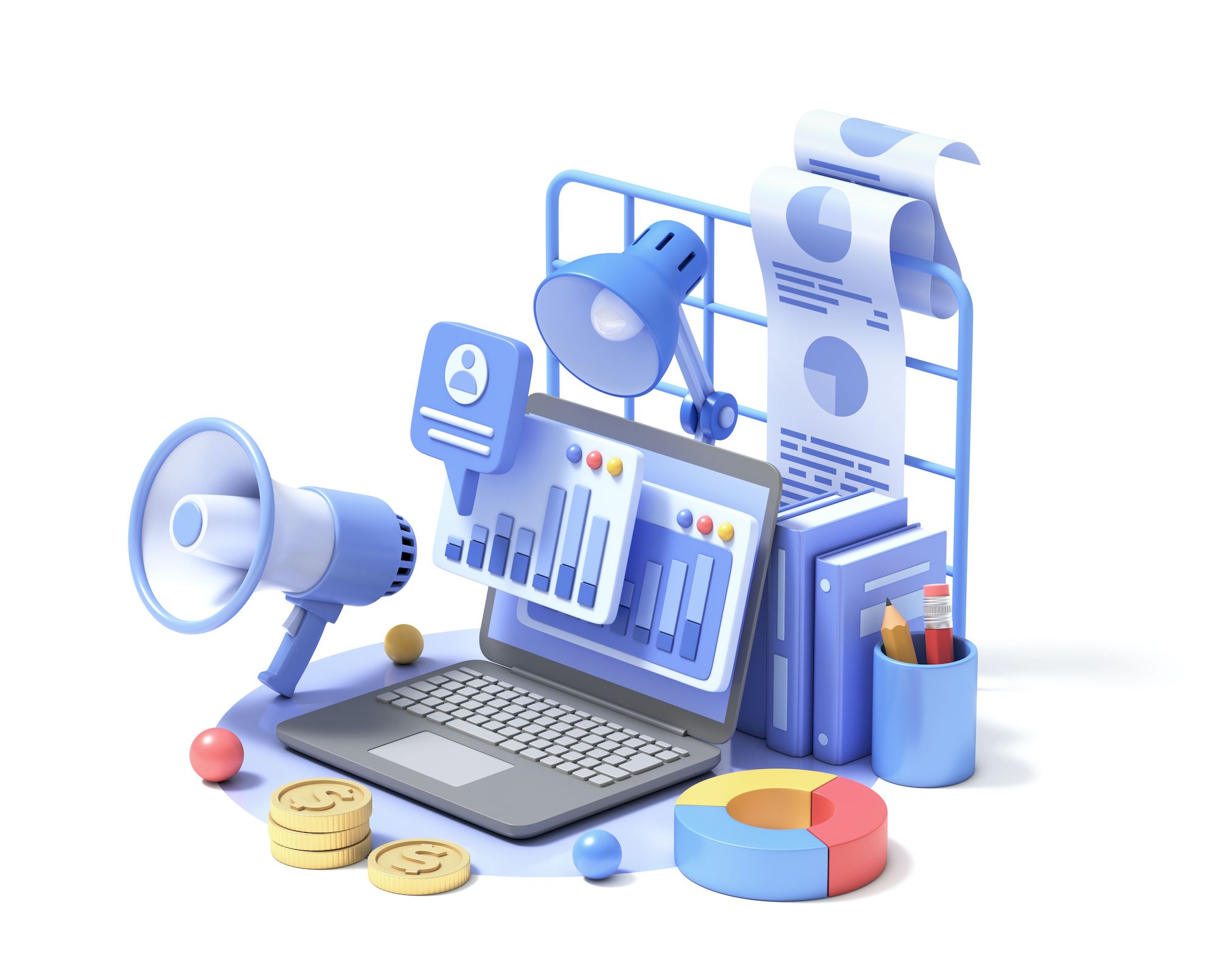 Digital advertising is a targeted, integrated online approach to converting potential buyers into sales. In the previous decade, digital advertising has wholly dominated the marketing sector, and it will continue to do so. The first sort of digital advertising appeared barely four years after the internet as we know it was born. There is no single approach to engage with your customers and offer compelling messages that generate conversions regarding internet advertising.
The digital world, like the universe itself, never rests. Marketers continue to benefit from new ideas and cutting-edge technology from software and platform developers, who are changing the face of digital advertising.
When it comes to online advertising, businesses have a range of possibilities. Here are some digital advertising options to keep in mind.
Social Media Ads
Because of the vast number of users and simplicity of audience targeting, social media has become the most important center for digital advertising. Given the nature of the medium, many various methods of digital marketing cross over with social ads. Display, native, and video adverts are typical on social media networks.
Facebook Ads is a tool with a lot of potential because of its Power Editor. Consider what you want to achieve with your campaign to maximize its potential: How can you broaden the readership of your publications? How can you improve your branding? Do you want to increase the number of conversions on your website? Choose the best form of ad for your goals, and don't forget to track and optimize the outcomes.
Twitter advertising is constantly surprising us with fresh choices. They released the Conversion Lift tool, which allows you to set up your campaigns to test numerous factors and focus your spending on the tactics that deliver the best results.
Advertising is a big part of the most visually appealing social network when it comes to Instagram. They've improved their sponsored material over the previous year and continue to experiment.
Display Advertising
The most prominent digital ad on our list is digital display advertising. In a nutshell, there are only a few different sorts of digital display advertising. Static, flash, and video are examples of display adverts. The majority of display advertising is an image with text and a call to action. The most common types of digital display advertising follow relatively simple rules. The simple square, digital banner, or 15-second digital video ads are all examples of digital ads used as collateral in-display ads.
Advertisements for digital display advertising are everywhere; they are omnipresent. Pop-up ads, landing pages, website banners, social media ads, and in-app banners are all examples of digital display ads.
Digital advertisements are adaptable enough to be used in nearly any marketing approach. Digital commercials, on the other hand, are very visual, which is why they are so effective. Digital ads can aid your campaign if your product or service is more visual and you want to attract the attention of consumers who might otherwise overlook written content. Internet ads could be a good option for longer sales cycles or specialty markets.
Pay Per Click (PPC) Search Engine Advertising
Search engine advertising is a great way to drive targeted visitors to any website.  Google Adwords launched in 2001 and since has become the more reliable and highest converting digital advertising source.  In order to launch a pay per click advertising campaign, the similar goals should be in place as other forms of advertising, but keyword research, ad copywriting and landing page optimization should be completed, prior to a launch of a PPC campaign.
Native Advertising
This is a sort of advertising in which the paid content is tailored to the function, appearance, and feel of the media platform where it appears. Display ads that blend in with the rest of the website's graphics, reviews, or product placement in videos and advertisements written into more significant pieces of content are all examples of native advertising.
This form of digital advertising strategy benefits by promoting a good user experience. When visitors interact with these adverts, they may not even realize they're clicking on an ad. Compared to other sorts of adverts, this can result in higher engagement and clicks.
Retargeting Advertising
Ads for retargeting or remarketing are intended for after-the-fact visits rather than before-the-fact visits. So, you're using them for repeat visitors or loyal consumers. While the technique for retargeting is distinct from that for reaching out to a new audience, the mindset differs. You're employing a whole different method of thought, one that involves continuously reinforcing the same impression.
The digital advertising platforms you use are determined by the nature of your company and the goals you wish to achieve. Start with the basics before moving on to paid digital ads. Ensure that the information you provide online is clear, consistent, and correct.
Categorized in: Digital Marketing
LIKE AND SHARE THIS ARTICLE:
READ OTHER DIGITAL MARKETING RELATED ARTICLES FROM THE BRICK MARKETING BLOG: