Why You Should Launch a Blog for SEO
Written by Nick Stamoulis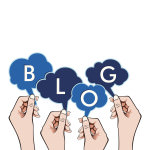 From a marketing standpoint, there are lots of reasons to launch a business blog as a part of your website. Blogging is a way to demonstrate your expertise in your niche and a blog is also a convenient outlet for sharing product updates and company news. However, blogging has plenty of additional SEO benefits and it has essentially become a "must-do" in order to improve your organic search engine presence and increase traffic. Here are 3 SEO specific reasons to launch a business blog:
More Opportunities to Rank
The search engines rank individual web pages, not websites as a whole, which means that the more high-quality content pages on your website, the greater the likelihood is that at least one of those pages will appear for relevant search queries. While the homepage will likely get the lion's share of organic search traffic for priority keywords, don't forget about long tail keyword searches. If you're naturally incorporating these keywords into blog content, those pages can start to rank over time for these keywords. The search volume might not be huge, but it's highly qualified traffic that's coming to the website, and traffic that might not be there at all if it weren't for the blog post.
Get Inbound Links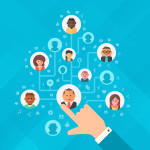 Figuring out the search engine ranking algorithms can seem like a guessing game, but we do know one thing: inbound links pointing to your website are an important ranking factor. When another website owner/admin thinks highly enough of your website to link over to it, it's telling the search engines that there's something valuable there. Informational blog posts, especially those that contain new data or research, are the most "link-worthy" content on any website. In addition to improving your search engine trust, inbound links from relevant websites can also deliver traffic from a relevant audience.
Keeps Your Content Fresh
The search engines prefer websites that are "fresh" and updated on a regular basis. When a website sits idle for long periods of time without updates, the content can become outdated and irrelevant and the overall user experience suffers. Blogging is a great way to ensure that your website is "fresh" and doing so also means that you'll regularly be signing into your content management system, checking for any abnormalities or potential website errors that need to be addressed ASAP.
These are all important SEO reasons to launch a blog, but keep in mind that simply launching it and operating a pretty blog isn't enough. The blog needs to remain active over time, which is really the hardest part. It takes time to brainstorm topic ideas, write, edit, and publish the piece, share it in social media, and then monitor comments. If you don't have the bandwidth to be doing this in-house, outsourcing blog writing is a smart option that ensures that the work will be done. Preferably, it should be outsourced to someone with SEO knowledge, too.
Categorized in: SEO
LIKE AND SHARE THIS ARTICLE:
READ OTHER DIGITAL MARKETING RELATED ARTICLES FROM THE BRICK MARKETING BLOG: