Finding a Balance When Communicating with Clients
Written by Nick Stamoulis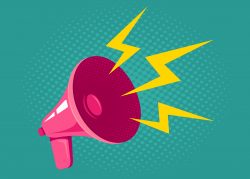 When it comes to helping our clients with their digital marketing, it is important to be in regular communication with them. In fact, communication is an important part of the process. However, there is such a thing as overdoing it. Communicating is wonderful and important, but not at the expense of us actually being able to get the work done. There needs to be a balance achieved. In fact, sometimes "less is more", as over-explaining can do more harm than good to the process.
No Amount of Talking Will Make Things Go Faster
When it comes to the "earned media" side of digital marketing, no amount of conversation will help speed up the results. It is what it is, and at some point you need to be willing to take a back seat and let the results roll in. This is most especially the case when it comes to boosting your organic search presence. It could take several months or even longer for you to start seeing a lot of activity in the search engines, and after that, it could take a while for the results to reach their peak.
There is nothing that can be done to speed things up once the program is in place because at the end of the day, we are at the mercy of the search engines. We need to wait
Don't Mess with the Program Once It's in Place
In fact, too many conversations can do more harm than good once the program is in place, which includes social media and regularly posting content, and then repeating the schedule week after week. We know the strategy works, we just don't know when it will work. At this stage, making changes before the results really start to kick in can actually do more harm than good. It is much better just to trust the process and let the program do its job.
The truth is, we know what works, and we need to be allowed to follow the program in a way that we know has worked over and over again. Conversations won't change our minds, simply because we have such a proven track record that it won't make sense for us to even change anything. Once the program is in place, we need to be able to look at the data for at least six months before we can determine if we need to make any adjustments to the strategy.
It's About Finding a Balance
We want our clients to be in the loop regarding what we are doing. We are very up front with our process, data, and results. We know with certainty that our process works – we just can't say when exactly it will work. When we see early signs in the data that we are where we need to be in our program and with our data, we tell you.
We just know that communication is all about balance. Meetings and conference calls won't make the process go faster. Rather, the data speaks for itself, and that data happens over time. We want you to know what is going on, but at some point, it is important to let go and just trust that the program will work for you.
Categorized in: Digital Marketing
LIKE AND SHARE THIS ARTICLE:
READ OTHER DIGITAL MARKETING RELATED ARTICLES FROM THE BRICK MARKETING BLOG: