Reasons Digital Marketing is Better Than Offline Marketing
Written by Nick Stamoulis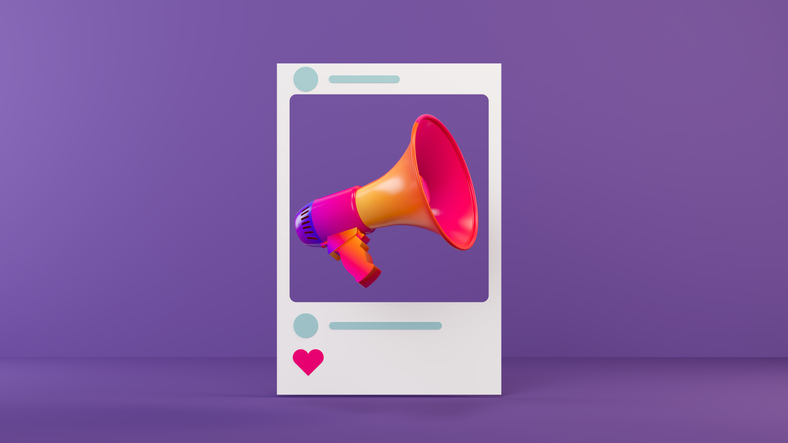 When it comes to marketing, online and offline are both important. But when it comes to the effectiveness of your marketing, online marketing is often more effective. In today's digital world, there are more opportunities for marketing than ever before. A great way to take advantage of this potential is through digital marketing. With so many different channels to reach your target audience, creating an effective marketing campaign is easier than ever. Here are a few reasons why digital marketing is better than offline marketing:
You can reach more people with fewer efforts.
One of the most obvious benefits of digital marketing is that you don't need as many people or money to succeed as traditional marketing. Instead of sending print ads, radio ads, TV commercials, etc., marketers use the internet to send messages directly to their customers through social media, email marketing, and other similar platforms. The biggest benefit here is that these channels are very accessible, so you will not have to spend too many resources (in terms of people, money, etc.) to get success.
You can customize things easily.
You can create unique campaigns by targeting different audiences, creating relevant content, etc. This allows you to increase the chances of reaching your desired audience instead of focusing on broad demographics, which might result in low ROI. This is one of the biggest advantages of digital marketing over traditional advertising methods.
It's easy to track results.
We can see how well our digital marketing strategies work most of the time. We know if they're working because of the number of shares, likes, clicks, comments, views, etc. On the contrary, traditional marketing requires physical assets such as brochures, magazines, newspapers, or even billboards. These materials require expensive expenses and effort to deliver them and later evaluate their impact. This makes digital marketing easier and cheaper since you need to measure it instead of having all these problems.
You can keep your branding consistent.
With traditional marketing, it's hard to maintain consistency among products, services, and brands. But with digital marketing, you can use custom designs for each campaign so your brand will appear more consistent. Also, you're able to keep brand awareness throughout your whole company instead of relying on only one product.
Your message can easily change.
When done correctly, digital marketing allows you to make changes in real-time. You may find that some aspects did not perform well, so you can quickly alter something about it without spending money and effort again. Another big advantage of digital marketing is instantly improving quality and delivery after getting feedback from users and clients. You won't have to wait until you receive money to see how well your strategy worked out.
It's cost-effective
Digital marketing has been proven to be one of the most affordable ways of advertising. Using websites like Google Adwords, Facebook Ads, Twitter Ads, Instagram Ads, etc., you can generate high ROIs with a limited budget. This also means that you'll be able to reach a broader audience and connect with many potential clients at once compared to traditional marketing methods.
More flexible
The flexibility of online marketing is huge. Unlike traditional marketing, there is no set schedule. You can start whenever you want and finish when you feel comfortable. When done right, you can do everything via email! From content creation to outreach, digital marketing gives you the freedom to experiment and try new things.
You can scale up and down fast.
Several factors influence digital marketing budgets and costs. For example, the number of visitors to your blog. If you get a large amount of traffic, you might have to invest big bucks in bringing those people to your site. On the other hand, if you don't get enough website visits, you can reduce or eliminate certain campaigns without compromising too much. Getting started isn't an easy process with traditional marketing, and you usually need to spend thousands before seeing any return. In comparison, digital marketing is a lot more flexible than old school media marketing.
You can target specific groups.
Traditional marketing is not effective at promoting products or services to specific groups of individuals who share common interests. But thanks to digital marketing, you can now use technology to target consumers based on age, gender, location, interest, job title, salary range, marital status, hobbies, education level, and even political and religious affiliations or beliefs.
You can create a better experience.
When done right, digital marketing helps build loyalty between customers and businesses. Instead of creating ads where customers see words and images they've seen hundreds of times, websites allow them to interact more naturally. Plus, by integrating social media into your campaigns, you create an environment where customers can easily share their opinions with others and recommend your business to friends.
You can run multiple campaigns at the same time.
We all know that having a strong brand image helps us attract more attention and increase sales. However, this doesn't happen overnight. Creating a brand identity requires planning, research, and testing over time. That's why it's crucial to constantly monitor the performance of your campaigns and adjust as per your results.
No geographical limitations
Traditional marketing often limits your growth to the physical locations of your company. Most offline campaigns require expensive transportation, heavy equipment, and long-term leases. These factors make it extremely difficult to expand across the country. Thankfully, you can easily promote products and services worldwide through digital marketing. Thanks to the Internet, you can reach anyone within minutes.
It helps build brand awareness.
Many companies say they want to know how people feel about them. However, getting feedback from people usually takes a long time. On the other hand, if you're using digital channels to spread positive reviews and feedback, you'll get results much faster.
Every business owner wants to grow their business. Sometimes, it's easier said than done. Most small business owners still struggle to generate high profits due to a lack of resources and poor management skills. Luckily, new technologies have been created to assist these entrepreneurs.
By leveraging digital marketing techniques like social networking, blogging, content distribution, email marketing, etc., business owners can tap new markets and deliver better products and services to their clients so whether you're looking for affordable SEO services for your business website or simply trying to find the best ways to leverage digital platforms.
Categorized in: Digital Marketing
LIKE AND SHARE THIS ARTICLE:
READ OTHER DIGITAL MARKETING RELATED ARTICLES FROM THE BRICK MARKETING BLOG: