Stagger Social Posts for Maximum Exposure
Written by Nick Stamoulis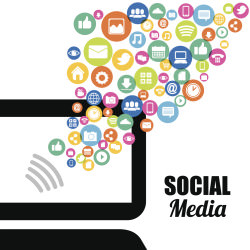 There is a right way and a wrong way to use social media for business. Unfortunately, too many companies think that "doing social media" means creating profiles on the big networks, and posting a few links whenever they feel like it. That is the wrong way. If you want to use social media correctly to build a brand, communicate with target audience members, and improve SEO efforts, it's necessary to have a strategy and goals in place. One important goal should be to encourage engagement and get your social content liked, shared, and re-tweeted by others. This will improve brand visibility, expand your reach in social media, build your own followers, and improve your social signals which have an impact on search engine ranking.
Of course, in order to get your social content shared by your followers, it first has to be seen by them. One of the biggest frustrations about using social media as a marketing tool is that there is a lot of noise. You are competing with other brands and friends, family, co-workers, and other acquaintances of your followers for their attention. Even those that use social media the most frequently only have so much time and don't pay attention to every post that crosses their path. For this reason, it's important to consider timing when posting social media content and stagger social media posts.
The best time to post social media content really depends on your target audience so it's important to understand their usage behavior. While it makes sense to hit a 9-5er with your marketing message right when they boot up their work computer in the morning or while they are browsing their social pages on their lunch break, these times don't make sense if you are targeting a college crowd or people that work nights because it's likely that they are still fast asleep. You also need to consider the location of your target audience members. If you target a national audience or an international audience obviously the best time in one area isn't the best in another. Therefore, it's important to post content more than once a day in order to ensure that it is viewed by a larger number of people. If you only post first thing in the morning, that post will never be seen by someone that only checks their account at lunchtime because their feed has filled up with other posts. Many people follow hundreds, if not thousands of accounts. When posting more than once, it's important to switch it up. Don't post the same link over and over again, that will only be annoying to those that do see all of your posts!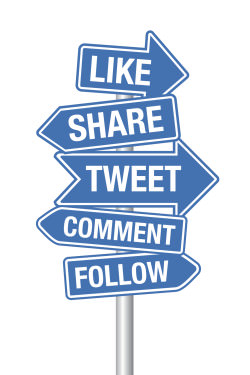 Because it's so easy for posts to get "lost in the feed," it's recommended to create a re-posting schedule. For many businesses, it's not realistic to be publishing multiple new blog posts each day to be posted in social. That doesn't mean that your social profiles need to remain quiet. As long as you have a backlog of blog posts (that are still relevant, of course!) there's nothing wrong with re-posting them down the line. After all, you want to get as much mileage out of those posts as possible! Depending on how much content you've built up you can re-post something a few weeks or a few months down the line. This increases the likelihood that someone will see this awesome content that you created. When taking this approach, organization is important. Be sure to keep a running document of every blog post and when it was shared to determine what would be the next best day/time to share it again.
Another item to keep in mind regarding social sharing is the social network algorithms. For example, Facebook doesn't show every post to every follower. If you want to expand the reach of your posts, it's necessary to invest in Facebook advertising and "boost" the post to your followers or another target audience segment that you create. On Twitter, since there's so many posts to see in your feed, sponsoring posts is a great way to get more eyes on the content you post there. For the most part, the more you pay for social advertising, the greater your reach will be.
It can take time to figure out the right approach to social sharing and advertising. Be sure to track everything and keep an eye on your Analytics to see when you get the most visits from social media. Over time, you will be able to find the balance that is the most effective.
Categorized in: Social Media
LIKE AND SHARE THIS ARTICLE:
READ OTHER DIGITAL MARKETING RELATED ARTICLES FROM THE BRICK MARKETING BLOG: