The Importance of Informational and Transactional Keyword Targeting
Written by Nick Stamoulis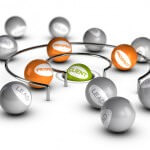 The first step of a thorough SEO campaign is to conduct keyword research to determine how target audience members are searching. When selecting which keywords to target on existing pages and within new content that will be created going forward, it's important to keep in mind that not all target audience members have the same needs at the same time. Some target audience members might be fairly new, just learning about your industry and products/services and at the very top of the sales funnel. Other target audience members might have been nurtured for months or even years and are much closer to conversion. In many cases, these target audience subsets will be searching in different ways, and keyword targeting needs to reflect that.
It's important to target both informational and transactional keywords in website content. Here is more information about each:
Informational keywords (broad keywords)
Target audience members at the top of the funnel are typically conducting "informational searches." Sometimes they don't even know exactly what product or service they need until they start searching and doing research. They start searching with broad terminology and then niche it down once they have a better understanding of the industry and exactly what they're looking for. Some website owners are hesitant to target broad keywords on their website, since they're very competitive and don't always translate into sales. However, it's often these keywords that initially draw attention to their company/brand. A sale might not be imminent, but it can increase the likelihood of a sale happening down the line.
Transactional keywords (niche keywords)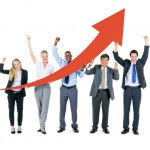 The intent of a searcher is going to change the further they are through the sales funnel, which means that it's also necessary to have content that targets niche keywords, such as long tail keywords and keywords only those "in the know" would be looking for, such as industry jargon.
A strong SEO campaign will target both informational and transactional keywords. Informational keywords will attract new target audience members as they begin their research. Capturing their attention at that point in time and creating content that is focused on the top of the sales funnel is the first step towards a relationship, and ultimately trust. It's an opportunity to fill the sales pipeline over time. Transactional keywords attract those who are closer to making a purchase, which is why these keywords are also a priority.
Over time, a website owner can determine which keywords are having the biggest impact from both an informational and transactional standpoint and narrow in on targeting those keywords in onsite content and other link building activities.
Categorized in: SEO
LIKE AND SHARE THIS ARTICLE:
READ OTHER DIGITAL MARKETING RELATED ARTICLES FROM THE BRICK MARKETING BLOG: