Plan Your Digital Marketing for the Future
Written by Nick Stamoulis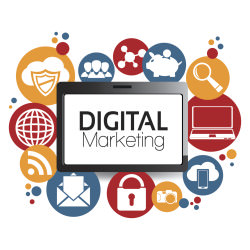 Developing a sound digital marketing strategy is important to businesses of all types. Digital marketing is essential for bringing in new business and keeping existing customers happy. Some strategies, such as search engine optimization, are particularly effective over the long term, as long as the program had been worked consistently. Other strategies, such as paid advertising, can work a lot sooner.
No matter what type of strategy within digital marketing you use, it can all be used for the long term success of your business. However, When people create their digital marketing strategy, they are often not considering the long term nature of the plan and are simply focused on the present. A good digital marketing plan, however, is created with the future success of the brand in mind. Here's more information:
Use Proven Strategies
There are proven strategies within digital marketing that always work and also hold a lot of weight. When formulating your digital marketing strategy, these proven strategies should always be in the mix. These include search engine optimization, paid advertising, social media, and content marketing. Although each of these has a slightly different applications, they all work together nicely.
For example, search engine optimization and content marketing are closely related because it's your website's content that will help your websites show up in search results. Content can also assist with social media because when sharing a new blog post you have written, for example, this gives your followers a chance to visit your website. Of course, every business won't have the same plan, but each of these strategies should be part of each digital marketing plan.
Think for the Future
When creating the digital marketing strategy for your business, it helps to have a mindset of planning for the future. While you may be eager to get new business sooner than later, a great digital marketing plan has an eye to the future. For example, with search engine optimization, it could take over a year to really see the results start to improve. Other strategies, such as paid advertising, are well suited to encourage short term growth, but they can also be part of a long term plan.
The goal is to balance your desire for quickly seeing growth with the long term desire for long term business success. Businesses who plan in this way have a greater sense of longevity. Not planning for the future is an easy mistake to make, especially since it is human nature to want to see results. However, in order to work a digital marketing program ethically and effectively, most activities need to be done with the future in mind.
By keeping the future in mind while developing the strategy, this will encourage steady, long term growth. However, it is also likely that you will start to see results within months of implementing the plan. Developing a digital marketing plan for the long term will also benefit the short term. In other words, your strategy should grow your business not only in the near future, but for years to come!
Categorized in: Digital Marketing
LIKE AND SHARE THIS ARTICLE:
READ OTHER DIGITAL MARKETING RELATED ARTICLES FROM THE BRICK MARKETING BLOG: