Your Digital Marketing Message Needs to Match Expectations
Written by Nick Stamoulis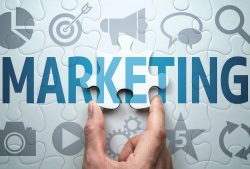 The main goal of digital marketing is to spread the word about a business. There are other goals that can come about from this desire, such as getting new leads, boosting traffic to a website, or branding. Besides that, marketing is all about messaging.
Everything that is done concerning digital marketing is about getting a certain message across to the audience. This message needs to match people's mindset, however, or else it won't have an impact. That's why it helps to really get to know the audience before formulating the marketing campaign.
What happens if you organize a marketing campaign where the message isn't aligned with the audience? Here's a look at some of the things that can happen:
People Ignore Messages That Don't Matter
As a best case scenario, people tend to ignore marketing message that don't pertain to them. They will simply brush it aside and not pay any attention to it. Pushing out a campaign like this to the wrong audience, or bringing the wrong messaging to the right audience, can be a waste of resources. Since the message was simply ignored, ultimately there was no real harm done, aside from the fact that the campaign was a waste of time. For most people, the marketing that doesn't matter will fall on deaf ears. The majority of people will ignore your message.
People Will See the Brand Negatively
Another potential scenario is that the fact that message wasn't aligned with the audience is something that could make people see your brand negatively. You could be looked at as inconsiderate, disrespectful, and insincere. If you run ads like this on a regular basis, the negative messagings can begin to hurt your bottom line. In order to prevent this from happening, you need to be extremely sensitive about what your audience truly desires. In other words, the message needs to be in alignment with them.
What You Can Do to Prevent This
You need to absolutely make sure that your marketing message is perfectly aligned with not only the needs of the audience, but with the events that are going on in the world. The goal is to make sure you know exactly what drives your audience to make a purchase. Ultimately, when it comes to marketing for a business, the goal is to increase the bottom line. In other words, the message needs to match the expectations of the audience. if it doesn't, then they will be completely turned off and the marketing campaign won't have an impact. It all starts with getting to know the audience well enough to know how they will receive your messages.
It's true that we live in uncertain times, and your digital marketing campaigns will need to be sensitive to that. You want to make sure that you aren't creating marketing campaigns that will do your brand more harm than good. Remain sensitive not only to the needs and desires of your audience, but to any current events that may impact people's mindsets when making a purchase.
Categorized in: Digital Marketing
LIKE AND SHARE THIS ARTICLE:
READ OTHER DIGITAL MARKETING RELATED ARTICLES FROM THE BRICK MARKETING BLOG: