Encourage Business Growth with Digital Marketing
Written by Nick Stamoulis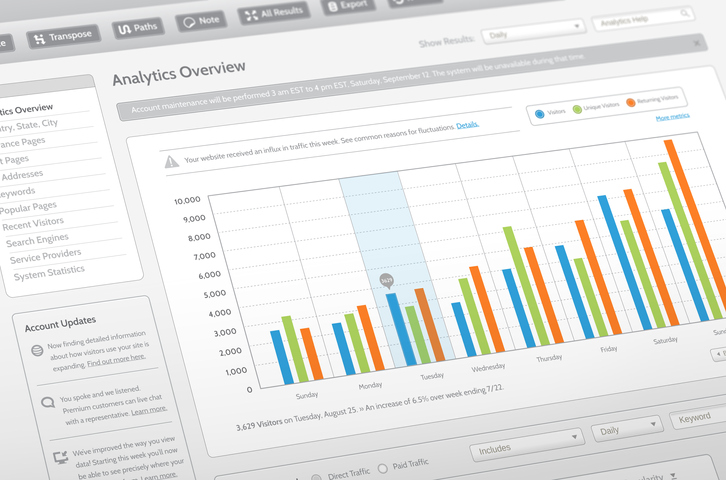 Business growth can depend on many factors. One of the most important factors is digital marketing. Depending on your business and your goals though, your digital marketing strategy will require thought. One type of business will use one digital marketing strategy while another type of business will require something completely different.
Outlining the goals of your business is a good place to begin when deciding on a digital marketing strategy. Don't forget to think long-term. Where do you see your business going in the next five or ten years? What is your end goal? And how will these goals be measured? Having a random marketing strategy and getting your brand and business out there might seem like enough, but to increase business, you need more specific goals. Simply increasing advertising views, click-throughs, and traffic are not signs that your business itself is growing.
If you are selling a product, your digital marketing strategy should reflect this. The advertising you invest in should revolve around the product and letting users know how it can benefit their life. Draw them into your website to explore the product further and make a purchase. More purchases of this product will let you know that your digital marketing strategy is working.
If your business goal is to have more people sign up to receive your newsletter, how can your digital marketing strategy align with that goal? Make sure that you make signing up to your newsletter easy. When a user visits your website from an advertisement, are they taken directly to the page they're expecting to go? If not, this is something to consider. Don't make visitors click on page after page just to find the newsletter sign-up form. By making your links and website user-friendly, you increase your chances of generating more conversions and therefore growing your business.
Digital marketing can help your business growth in the following ways as well:
Build your brand name: Your brand is a big part of your business and it's important that it becomes recognizable and trusted by the public. Digital marketing can help you to build a reputation and grow your business.
Increased revenues: With proper digital marketing that is aimed at your target market, you increase the chances of increasing revenue. Don't attempt to appeal to everyone, because that is not possible. A digital marketing plan that is well thought out can help to grow your business.
Helps interaction with target audience: Digital marketing allows for a business to interact more easily with its audience. Giving your target audience a chance to express their opinions and ask questions can give you greater insight into their wants and needs and help them to feel heard and closer to your brand.
Digital marketing is a useful tool in helping to grow your business. When creating a plan for growing your business, it's important to know your goals and implement a digital marketing strategy to align with them so that your business can thrive for years to come.
Categorized in: Digital Marketing
LIKE AND SHARE THIS ARTICLE:
READ OTHER DIGITAL MARKETING RELATED ARTICLES FROM THE BRICK MARKETING BLOG: