Developers Don't Necessarily Understand Marketing
Written by Nick Stamoulis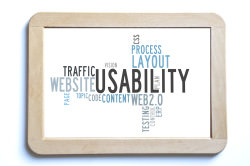 A great website developer is an asset for every business. The journey with a developer begins when creating your company's website, and continues as any updates and redesigns become needed. A great developer will also know how to build a great website that functions well, which is definitely a positive thing. Some developers may even tell you that they know marketing and brand building pretty well, so you might be tempted to trust their judgement on these matters.
However, no matter what they may tell you, this isn't necessarily the case. Developers may be very good at building a high-functioning, beautiful website, but they could miss the mark when it comes to marketing and brand building, no matter what they say. Here's more information:
Usability Is Important for the Audience
Just because a website is well designed and technically sound doesn't necessarily mean that the usability is where it needs to be to best please the target audience. Usability is about more than just simply adding design elements to key areas, such as your navigational elements or "contact us" buttons. They will know the technical side of how to place the navigational bar in the right spot, but will they know what kind of navigational system to use that will make your audience happy? Will they understand the key areas to place a "contact us" form in order to increase conversions? Most developers don't understand marketing at a deep level.
Provide Developers with Specific Instructions
It isn't necessarily enough to simply tell a developer to create a logical site navigation. You need to tell them exactly what the hierarchy is, how they will be arranged on the nav bar, and other details because they may just assemble the information as best as they are able. Marketing professionals, on the other hand, know that there is a lot of research that goes into each of these decisions. You can't assume that a developer will automatically know what needs to be done. You have to tell them what exactly needs to be done. Since you are the one who understands your target audience best, it makes sense to do it this way.
Marketing and Website Development Work Together
Marketing and website development are two, closely linked skill sets. For example, the website is basically the cornerstone of all your digital marketing efforts. This means that it needs to be intuitively designed and well poised to convert. When a member of your target audience visits your site, they need to feel that the information they seek is present on the page. If the information isn't clearly laid out in a way that they will understand, they may get frustrated and click away. While your developer may understand this fact on some level, it really is up to the marketing team to make sure each of these design elements is in sync with the business's goals.
It's true that a talented web developer is a real asset. However, it is important to remember that they don't take the place of marketing. In fact, marketing should always work closely with web developers to make sure the site is poised to help a business reach its goals.
Categorized in: Digital Marketing
LIKE AND SHARE THIS ARTICLE:
READ OTHER DIGITAL MARKETING RELATED ARTICLES FROM THE BRICK MARKETING BLOG: