Guest Blogging Should Be Mutually Beneficial
Written by Nick Stamoulis
By now we all know that guest blogging shouldn't be done strictly for links. That approach could land you in hot water with the search engines. However, guest blogging is still a worthwhile marketing tactic since it's great for building brand exposure (for the author) and providing website visitors with quality content (for the website owner). That is, of course, if it's done properly. Guest blogging is only valuable if both the guest blogger and the website posting the guest blog get something out of the arrangement. Both parties need to evaluate each other to determine if it's the right move.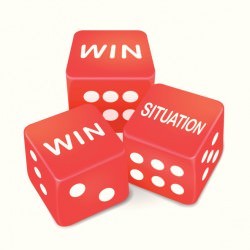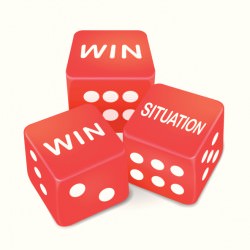 Here are 5 things that both the author and the website owner posting the guest blog should be looking for:
Relevance
A guest post shouldn't stand out as a guest post. The content should be similar enough in message and tone as the other blog posts on the site. This provides a good user experience and doesn't raise any red flags with the search engines either. Gone are the days of posting on "general" article sites. Authors should look for blogs that are in their niche and allow guest author bios with a no followed link and website owners should be looking for guest bloggers that write content about and for their niche.
Quality
As a website owner, keep in mind that this is your brand. A low quality blog post could potentially affect your positive reputation. If a proposed post isn't up to your standards, it's OK to say "no thanks". As an author, take a close look at the website. Not only should the content be good but the layout and user experience should be good too.
Authority
Is this website/author a trusted expert in the industry? If you have access to a tool like Moz, website owners should look at the domain authority of the potential guest author's blog (they should have one) and authors should look at the domain authority of the website where the guest post will be published. With Moz you can also access Open Site Explorer, which will provide link portfolio information. Do they have inbound links from trusted sources?
Engagement
If you don't have access to a tool like Moz, another way to gauge authority is on the engagement level of blog posts. Are people paying attention to the content? Are they sharing it? Commenting on it?
Social credibility
Both the website owner and author should be active in social media and have engaged followers. When the post is published, it should be distributed through both of their social channels. How many followers do they have? How are they using social media? Do they invest in boosting/sponsoring posts to increase visibility?
As a website owner, you need to protect your website and your brand. It goes for the guest blogger who also needs to weigh time vs. return. It takes a significant amount of time to write a great guest post and you need to make sure it's published in the right channels. Sometimes, the best channel to publish your content is your own.
Categorized in: Content Marketing
LIKE AND SHARE THIS ARTICLE:
READ OTHER DIGITAL MARKETING RELATED ARTICLES FROM THE BRICK MARKETING BLOG: