Get to Know Social Boosting Campaigns
Written by Nick Stamoulis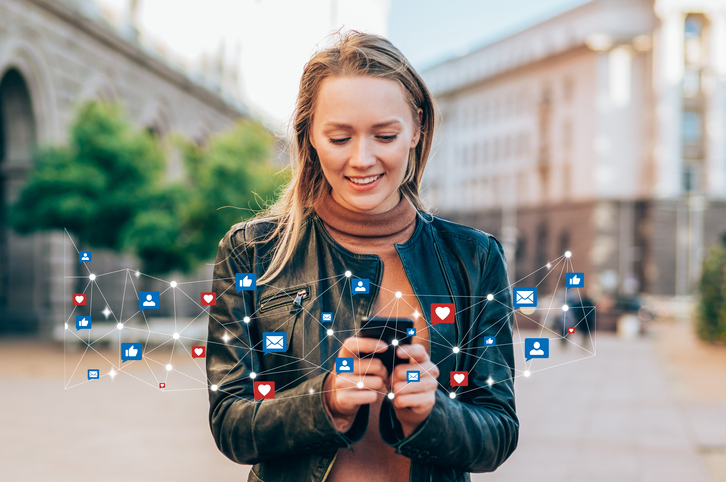 Coordination of marketing efforts across several social media platforms in support of a certain business objective is what we mean when we say "social media campaign." Your social media marketing strategy will be strengthened or aided by a social media campaign.
Campaigns are distinct from the day-to-day use of social media in that they are more specific, targeted, and able to be tracked. It's an array of coordinated efforts to realize the vision expressed in your overall plan. The more people know about your business on social media, the more money you can make. This is true whether your business is big or small.
You not only will keep your audience keen on what you have to say, but you will also reach people who have never heard your message before. Get to know social-boost campaigns if you already have a marketing campaign for your business and want to make it even better. If you're just now thinking about making your statuses work better, it's essential to think very carefully about what will work the best for you. How to Boost Your Social Media Campaigns is outlined below.
Choose the Correct Social Media Channel
The first step in launching a social media marketing campaign is to select the appropriate social media channel. You should target the social media platforms where your target demographic spends the most time. You'll need to do some serious research to discover this golden milestone. It has been established that Facebook's user base includes a substantial number of people of all ages.
According to the most recent figures, Facebook has approximately 3 billion users worldwide. As a result, this platform is frequently a good location to begin for all kinds of businesses. If you want to raise brand awareness or create leads, Facebook is the way to go. On the other hand, Twitter and LinkedIn may be the best options for expanding your circle of influencers and experts. In comparison, TikTok and Instagram are ideal possibilities to appeal to younger people.
Post Frequently
To keep your engagement high, frequently post across all of your channels. You'll need to stick to a routine. Consistency allows you to stay on top of your followers' minds. It also aids the algorithms on Instagram, Twitter, and Facebook in finding and favoring your material, resulting in your posts being seen by more persons and prospective followers. Use a scheduling tool if you're having problems keeping up with your posts. For example, buffer, Hootsuite, and Later enable you to schedule posts for many social media networks at once, making the process simple. The use of automation tools reduces the amount of time it takes to post on social media. You can then set aside some time to schedule several posts, freeing up time to interact with users daily.
Conduct promotions
Increase your engagement by cross-promoting your content across many social media networks. Promoting your material as much as possible will help you reach as many people as possible. Providing links to your other social media pages so that your followers may follow you wherever you post is a simple but powerful approach to cross-promote.
Additionally, Promotional efforts today look nothing like they did in the past. Traditional ads are no longer effective. Simultaneously, social media has permitted a plethora of new ad strategies to aid in brand exposure. You can produce material that is targeted to the people who will be exposed to it. You may now make your content marketing as targeted as possible with the help of social media. So, rather than reaching out to large groups of cold people, you may use social media ads to reach out to people who are more likely to convert.
Adopt a User-Generated Content Strategy
One of the most effective ways to promote your products or services is through user-generated content (UGC). People place greater faith in other people than in marketing tricks or brand promises. Instead of needing to trust your brand promises, your target market will get useful opinions straight from other customers with UGC.
This is a type of social evidence that aids in establishing your brand's credibility. Visuals created by users are more trustworthy than other types of content. As a result, always provide a platform for your users to talk about their purchases. Facilitate sharing stories on why your dedicated fans and customers adore your goods or services.
Boosting your business's social media participation can result in explosive growth. It is a crucial aspect of your company image and provides a useful way to interact with your consumers. It does not have to be challenging. Post helpful information regularly, engage with customers and establish a presence on social media that appropriately reflects your product.
If you accomplish this, you'll be on the correct track, and then all you have to do now is keep going. Set quantifiable objectives and commit to achieving them. It'll take a while, but with the right tools and techniques in place, you'll be reaping the benefits in no time.
Categorized in: Social Media
LIKE AND SHARE THIS ARTICLE:
READ OTHER DIGITAL MARKETING RELATED ARTICLES FROM THE BRICK MARKETING BLOG: