Intangible Factors That Make SEO Success a Reality
Written by Nick Stamoulis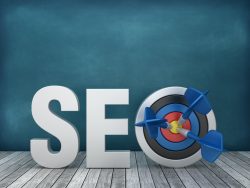 It's true that SEO is a vital part of your digital marketing strategy. However, success doesn't come overnight. Success with SEO is something that needs to be earned, and it can only happen if a specific set of steps is followed on a regular basis. Activities such as onsite SEO, content marketing, and social media marketing are vital to encouraging that success. However, there are also some important intangible factors that play a part finding success with search engine optimization. Here's more information:
Success Needs to Be Earned
As mentioned above, success with SEO doesn't happen overnight. In fact, it could be months or even over a year before you see any noticeable success with your program. The process starts by creating an SEO strategy that is specifically tailored to your industry. After that, every aspect of the program needs to be worked on a regular basis before you will see an improvement in your organic traffic.
Some aspects of your SEO strategy need to be worked on a periodic basis, such as working in keywords in your static contents s well analyzing the technical aspects of your website that pertain to SEO, such as site speed and the URL structure. Other parts of the program need to be done on a regular basis in order to encourage progress, such as social media and content marketing.
SEO Requires Patience
In order to really do SEO correctly, it definitely takes patience. Along the way, you may experience dips in your organic traffic. At this point, it's all too easy to get discouraged and feel like it isn't working. When working with a digital marketing firm that specializes in SEO, you know that they have plenty of experience helping companies get the results that they want. If you experience moments of discouragement, just understand that they know what they are doing.
Your best ally when it comes to SEO is to have patience. Organic traffic numbers will fluctuate and on some level, this is normal, especially if there is a seasonal aspect to your business. When you have patience and remain consistent, you will be able to see that over time, your organic traffic will improve.
Factors Beyond Your Control
No matter how well thought out your SEO program is, there are still factors beyond your control that exist that will impact your success. These include items such as how often the search engines are returning your site in the search results, keyword optimization, whether or not there has been an algorithm update, or even the economy.
This is one of the main reasons why it is important to remain consistent. You will want to control the items that you can control, such as working through the program on a consistent basis, so that when unpredictable factors come along, you won't be as impacted by them.
On some level, you can't predict SEO success. However, there are some things you can do that will help encourage your long term success, such as remaining consistent in your efforts.
Categorized in: SEO
LIKE AND SHARE THIS ARTICLE:
READ OTHER DIGITAL MARKETING RELATED ARTICLES FROM THE BRICK MARKETING BLOG: