Develop Your Ideal Email Marketing Campaign
Written by Nick Stamoulis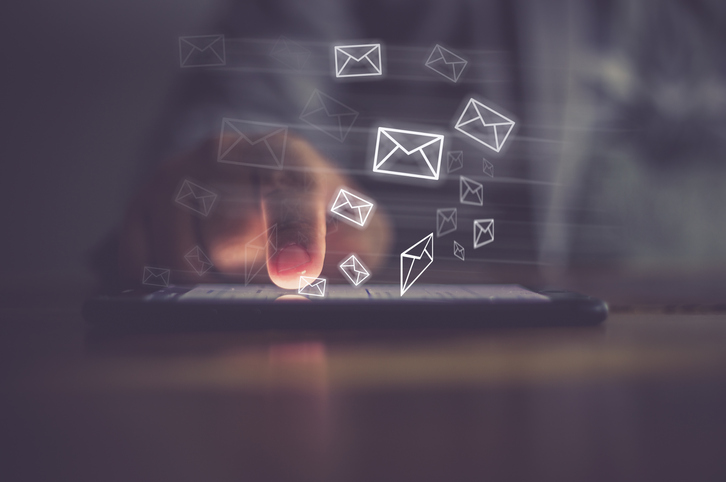 Email marketing remains one of the most effective digital marketing strategies for lead generation and is still a highly cost-effective way to reach your target market. Email conversion rates are three times higher than Facebook and Twitter combined.
The key to success has a well-written copy that converts. Here are 9 tips for writing email marketing copy that converts, covering both the writing and design.
Who is your audience?
It's essential to know your audience before you write anything. And if you don't, the first step is figuring out who your target audience is. Put yourself in their shoes and think about what they're looking for. What are their pain points? What are they struggling with? What questions do they have? The more specific you can get with these details, the better your email will be able to convert these people into leads or customers. You could even create a persona for them to help you keep things straight when planning your copy.
What are you selling?
Before you write anything, you should know what you're selling. It doesn't matter how great your email is if the customer doesn't want what you're selling. You might also want to consider developing a persona to keep in mind when writing your copy.
Why should your customers buy?
The first thing to remember about writing email marketing copy that converts is to make sure your customers have a compelling reason to buy.
– Ask what your customer wants.
The best way to write email marketing copy that converts is by asking your customer what they want. It's great to talk about features and benefits, but the best way to convert a prospect into a customer is by identifying their pain points and showing how your product or service can fix them.
– Create urgency with deadlines and limited offers.
You may not be able to see it or touch it, but urgency is an essential factor in buying. Whether it's limited space in an upcoming workshop or a discount code with a set expiration date, urgency creates an emotional response. It compels them to take action now rather than later.
– Tell your customer how easy it will be for them if they buy from you.
One of the things your customers care most about before investing is whether or not they will get results from their purchase. Your email should tell your customers how easy it will be for them if they decide to purchase from you, such as highlighting testimonials of other happy customers who have purchased from you before, providing simple instructions for using the product, or simplifying complicated processes by including helpful animated videos on how-to-use the product.
Create a Sense of Urgency
People have an innate sense of urgency. They don't like to feel like they are missing out on what's going on or "late to the game." Creating a sense of urgency can be an effective way of getting people to act quickly– especially if you offer something limited in quantity or time-sensitive.
For example, let's say your business offers personalized tote bags perfect for Mother's Day gifts. You could write your email marketing copy in the following way:
"Treat Mom right this year and order a custom tote bag today."
This gives recipients a Sense of Urgency (that time is running out.) because it tells them to act quickly. They know from the text that supplies won't last forever, so they'll want to do as you ask ASAP.
Write with personality
This is one of the essential tips. Your copy should sound like you and not like a company or institution. You're talking to a person, not reading an advertisement.
Create a good subject line
Your subject line is the first thing someone will notice when they get your email. If it doesn't catch their attention, they won't read on. A good subject line is short, contains the benefit of your offer and a link to your website, and uses curiosity or urgency as a tactic.
1. Be Specific:
Your subject line should be specific and include the benefit of what you are offering and what action you want the reader to take next.
2. Use Curiosity:
Curiosity works well in email marketing because many people are bored at work or have time constraints that make reading emails difficult. Use interest to grab their attention by making them wonder what could happen if they don't take the desired action.
3. Use Urgency:
Urgency can be used nicely in email marketing by letting people know that if they don't act fast, then whatever you are offering will no longer be available for them to buy. This strategy works well for last-minute shoppers who wait until the last minute to purchase items online or in-store.
Write in short lines and sentences.
One of the most common mistakes in email marketing is to write paragraphs that are too long and include too many words. Too much text can be challenging to read and make it hard for your prospects to focus on the essential details. Try writing shorter lines and sentences, making your copy easier to read, understand and click through to your website.
Use bullet points to make your copy easier to read.
The reason why bullet points are effective is that they're easy to read. Breaking your email down into smaller sections makes it easier for recipients to skim and get their information.
Bullet points are also an excellent way to draw attention to important information in your copy. You may also want to use bullet points to include certain types of content, like quotes, images, or videos.
Include an image or video
Including an image or video in your email marketing campaign can increase your click-through rates by as much as 80%. This is because images are more likely to capture your audience's attention and make them want to read more.
Ok, now that you have an excellent email marketing copy written, what's next?
You've got your email copy written, but now you need to think about how you will send it to your audience. The best way to send an email is through a marketing automation platform, which will automatically send your emails to your customers based on their set preferences. You won't have to worry about sending out your emails when they're most likely to be read.
Categorized in: Email Marketing
LIKE AND SHARE THIS ARTICLE:
READ OTHER DIGITAL MARKETING RELATED ARTICLES FROM THE BRICK MARKETING BLOG: