Pre-SEO Campaign Launch Checklist
Written by Nick Stamoulis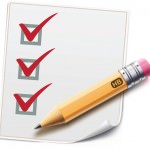 Like any other marketing initiative, taking the time to plan ahead and get all of your "ducks in a row" before launching an SEO campaign helps to set it up for success long-term. SEO work takes time and results can be slow to build, which is why taking a few extra weeks or months to set the campaign up for success instead of rushing into it blindly isn't going to set you back any. Here's a pre-SEO campaign launch checklist to follow if you're just starting a campaign or are looking to get back into the SEO game after an extended break:
1. Understand SEO
SEO isn't a trendy buzzword. It's an established online marketing tactic and website owners that understand what it's all about will have the most realistic expectations for the campaign. There's no such thing as overnight success in SEO. And if you're in a competitive niche, results will take even longer. Even if you don't plan to do the SEO work yourself, it's in your best interest to at least understand what it is, which will also protect your website. The Google SEO Starter Guide is a great place to get the high-level information you need.
2. Choose your provider wisely
You essentially have 3 options when it comes to executing an SEO campaign. You can learn best practice and handle it yourself or hire someone to do it for you in-house, you can work with an SEO consultant who will give you direction, or you can outsource the work entirely. Who you decide to work with will have huge long-term ramifications, so choose wisely. And be honest with yourself about your resources. If you don't have the time to do it in-house, the work won't get done, and you're better off spending the money to outsource to ensure that the campaign moves forward.
3. Make necessary website changes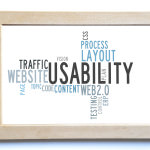 You want to make the most of your SEO investment, which means that the SEO work should be supporting a website that you're proud of. Take a good look at your website and ask trusted colleagues to do the same. Does the website need any updates? Is the content good? Is the site user-friendly? Is it mobile-friendly? Are conversion elements and call to actions in place? Is there a blog? If any updates are needed, now is the time to make them. If you're driving organic search engine traffic to the site due to SEO efforts, you ultimately want that traffic to convert.
4. Create/update social media profiles
Social media and SEO essentially go hand-in-hand. A huge part of SEO is creating great, optimized content. And social media serves as an important outlet to share this content. If you haven't touched your social media in months or even years, clean up your profiles and add all of the pertinent information now.
5. Set up Google Analytics and Search Console
Google Analytics and Search Console will be two of your best friends on your SEO journey. They're free tools from Google that show you how your website is performing. Analytics is great for seeing traffic trends and Search Console displays technical information.
By taking the time to complete these 5 items before launching an SEO campaign, you're setting up a solid foundation for the entire campaign to build upon over time.
Categorized in: SEO
LIKE AND SHARE THIS ARTICLE:
READ OTHER DIGITAL MARKETING RELATED ARTICLES FROM THE BRICK MARKETING BLOG: