Why Digital is More Effective than Traditional Advertising?
Written by Nick Stamoulis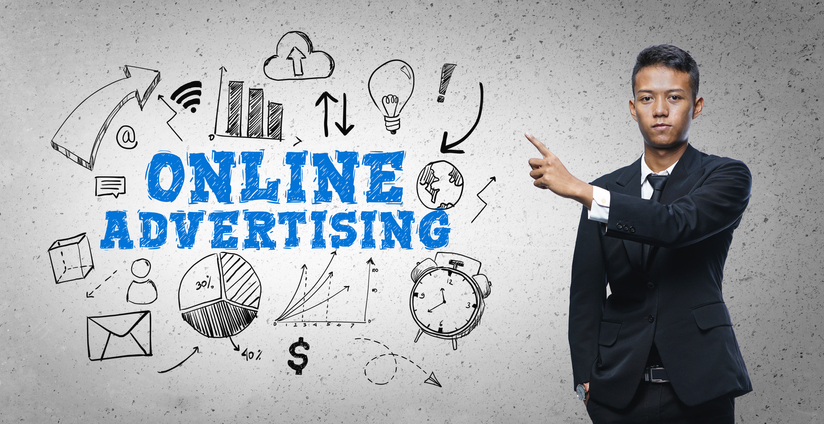 To stay relevant in the current digital marketing landscape, companies often use traditional advertising. But with recent advancements in digital marketing, it is more efficient for advertisers and brands to rely on this form of advertising. However, historical data shows that traditional ads have not effectively drawn users or consumers into engaging with a brand's content online. So what are some of the reasons why companies should switch over to digital advertising?
Digital advertising can be described as online advertising or online marketing, which is most well recognized by digital marketing. While it has been around for a while, digital advertising has gathered a ton of popularity over the years. As you can imagine, the digital advertising landscape is going through some changes.
It is a form of advertising that has been around for quite some time. It is an offline form of marketing that uses billboards, print, radio, television, and other forms of really 'old-school' advertising and marketing. Traditional ads have become outdated because it is difficult to prove their effectiveness. It also depends on what social media platform a person has used to get information about a product or brand.
Why is Digital More Effective than Traditional Advertising?
1. Personalized ads that are attractive to the users
Digital marketing has come a long way since its earliest days. It can now deliver customized advertising content and experiences based on user behavior, location, and web trends. It should be your preferred advertising method if you want to stay relevant in today's competitive business landscape. A well-executed digital campaign can help you acquire new customers and engage with existing customers on a personal level.
2. Scalability and performance
Digital advertising is scalable. It doesn't require significant time to create and put together a campaign. It allows for larger-scale campaigns that one can repeatedly repeat with minimal effort. Digital marketing campaigns also happen more frequently than traditional advertising, which means you need to be quite active on social media platforms such as Twitter or Instagram.
3. Cost-effective
While the cost of traditional advertising and marketing campaigns is relatively low, digital marketing campaigns can be much more affordable while maintaining the same quality of results. Digital advertising offers more control over your campaign and allows you to target users based on their willingness to purchase a particular brand's products. With this, you can tailor your message to such consumers as well.
4. Has excellent return on investment
If you have a product or service relevant to your consumers, then digital marketing is the way to go. It has a much higher return on investment and has proven to have some of the highest conversion rates across different industries and sectors.
5. It's mobile-friendly
With smartphones' popularity and usage, digital marketing advertising has been transformed into a mobile-friendly art form. It is because mobile-friendly ads are more consumer-centric, engaging, and interactive.
6. It's social and easy to share
With a digital marketing campaign, one can easily share your brand via different social media platforms and email, blog posts, and web content. You can have your brand organically shared on multiple platforms for free, which helps you build your brand further.
7. It's personalized and able to target specific groups of consumers
You can create personalized experiences for your users or consumers through the digital marketing world. You can also target specific groups of users and craft your campaign accordingly. It will allow you to get the most out of your ad in a cost-effective manner.
8. It is measurable and results-oriented
With digital marketing, you can track the success of your campaign and determine what works best for your customers. You can isolate different factors that influence conversion rates, especially mobile devices. Through this, you will optimize your digital campaigns for future success.
9. It's interactive and engages users
Digital marketing has become a lot more interactive through social media platforms. You can create a two-way conversation with your customers and users, which will help to build interest and loyalty towards the brand.
10. It's fresh and innovative
As mentioned before, digital marketing has been around for a while, but it is still evolving with the growing popularity of new social media platforms. It is why it is always essential to make sure that you are up-to-date with your digital marketing campaigns and be innovative.
Digital marketing is a relatively new marketing strategy that has taken over traditional forms of advertising. With it, businesses can engage with their customers personally, and users feel more connected to the brands they are supporting. If you are looking for ways to increase your company's productivity, digital marketing is the way to go.
Categorized in: Digital Marketing
LIKE AND SHARE THIS ARTICLE:
READ OTHER DIGITAL MARKETING RELATED ARTICLES FROM THE BRICK MARKETING BLOG: