SEO is About the Big Picture
Written by Nick Stamoulis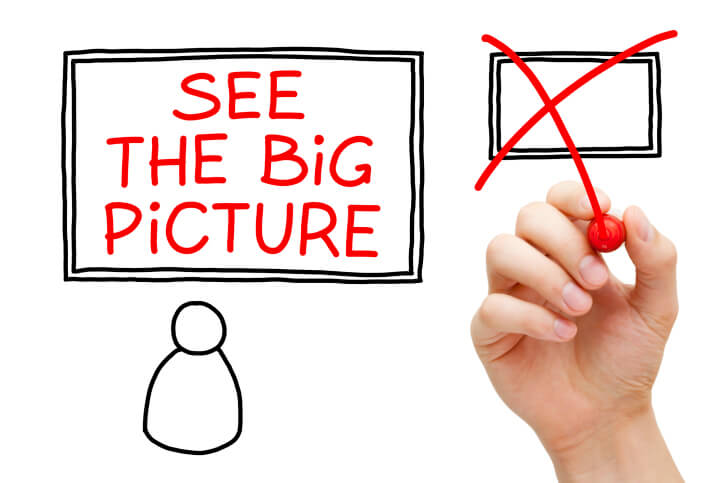 You've been told that executing a successful SEO campaign requires patience. Each task you complete, such as making sure your website is responsive and posting new, optimized content, will bring you one step closer to achieving success in the search engines. While you're executing the campaign and waiting for results, it can be a little frustrating, especially if it takes a few months to really start seeing results. However, by keeping in mind the big picture, it will help you realize that the tasks you perform now will add up over the long term. In other words, they're all part of the big picture.
SEO is Always Changing
What works in today's SEO world is much different than it was several years ago. Back then, stuffing your content with keywords and building a massive number of inbound links went a long way to helping your site rank well in the search engines – practices which we know can cause penalties today. Google changes its algorithm all the time and each time it changes, SEO tactics change slightly. By taking a holistic approach, it will be easier to implement any new tactics that may arise. By understanding this, you'll also be more likely to see better results over time.
Focus On Multiple Strategies
One mistake people make when implementing their SEO strategy is that they tend to only focus on one or two things and leave the rest of the plan for later. This approach is flawed because in today's "holistic SEO" world, it's the cumulative effort that will eventually give you the results you want. Instead, you really should be doing a little bit of everything, right from the beginning. Here are some of the tasks you should be focusing on:
Constantly post great content on your website on a regular schedule.
Use social media to get your site in front of more visitors.
Focus on getting quality, inbound links.
By putting one foot in front of the other and perform these tasks on a regular schedule, you will increase your changes of success.
Don't Obsess Over Results
Finally, don't obsess over your results. It's tempting to want to test your statistics at least once a day to help determine if your efforts are paying off. Since it could take months for your results to be obvious, constantly checking your statistics on a regular basis won't necessarily reveal much. Instead, check your analytics on a weekly or monthly basis, at least at first. While it is important to keep an eye on certain things like inbound links, obsessing over your organic traffic is counterproductive.
For example, not every piece of content you post on your site will be a winner! Some articles may barely get any traffic, whereas others will perform very well. While it is important to view performance statistics for not only your site, but also your content pages, it's much better to give it some time so you can spot any trends that may arise. This is all part of the "big picture" when it comes to SEO.
Categorized in: SEO
LIKE AND SHARE THIS ARTICLE:
READ OTHER DIGITAL MARKETING RELATED ARTICLES FROM THE BRICK MARKETING BLOG: