Make Sure the Digital Marketing Agency Has All the Skills You Need
Written by Nick Stamoulis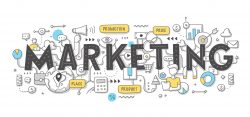 If you feel as if you need to outsource your digital marketing, you should be sure that the firm you work with has all the capabilities that you need. Too often, we find that clients are too willing to hire more than one agency to take care of different aspects of the marketing plan. They might hire a writer to take care of the content creation and a social media marketing agency to handle all aspects of the social media, for example.
The problem with this approach is that none of the efforts will be cohesive. In order for digital marketing to be truly effective, all the pieces need to work together. This can't really happen if you outsource to different agencies. In order to really benefit from outsourcing. you really should look for an agency that does it all. Here's a look at what the agency you hire should be able to:
Search Engine Optimization
It is essential to understand the technical aspects of SEO, or search engine optimization, in order to maximize results. The role of SEO in digital marketing is to build brand awareness, improve the user experience on the website, and improve the website speed. It also includes ongoing activities like content marketing and social media. A good digital agency needs to know how everything works together to create the results you desire.
Content Writing
Content writing involves writing content aimed at prompting actions or promoting products and services. It entails creating content for emails, landing pages, adverts, chatbots, and social Every writer has their voice, but content writers carry their voices along to become the voice of the brand they are representing.
Clients visit your website for a reason, and without reason, they might just be visitors with meager chances of being customers. With captivating content, the visitor may find a reason to check out your site and become a customer. With copywriting tools like the AP style guide, you will go far in the digital marketing space.
Social Media
There's so much more to social media platforms than just chatting and posting. Approximately one-third of the global population is in social media, and most companies employ social media marketing techniques. Social media marketing involves building ads, copywriting, creating visuals, and engagement. Social paid advertising is the best way to ensure that your content reaches the target audience within the shortest time possible. It would help if you understood the length and variation of social media advert.
Digital Advertising
Digital advertising is a form of marketing strategy where the messages are delivered to the target through the internet. It is also known as web advertising or online advertising. This includes social advertising on platforms like Linkedin, Twitter, and Facebook, as well as Pay Per Click advertising through search engines like Google and Bing. A good agency will understand how this works together with the rest of the program.
As you can see, it is important that the agency has a range of digital marketing knowledge. The techniques may not be new, but the benefit we derive from them keep evolving. You will find yourself saving money and also maximizing results in the process.
Categorized in: Digital Marketing
LIKE AND SHARE THIS ARTICLE:
READ OTHER DIGITAL MARKETING RELATED ARTICLES FROM THE BRICK MARKETING BLOG: