What Is Your Ideal Posting Frequency for Social Media?
Written by Nick Stamoulis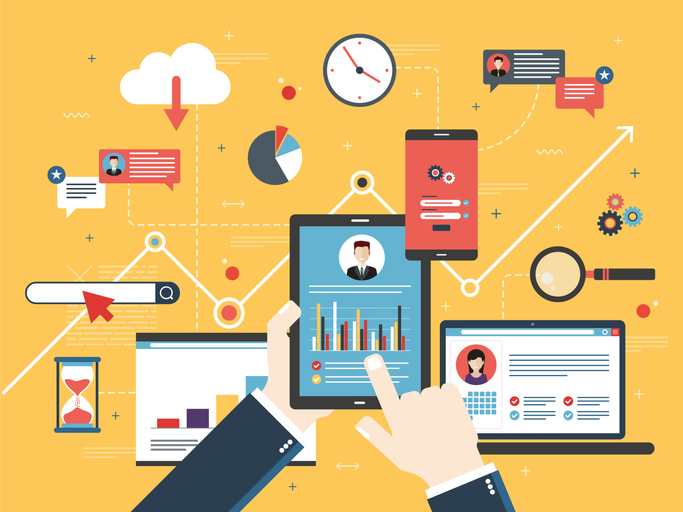 The news media has evolved from the newspaper to the radio, television, and now social media. Social media has become a major tool for connecting people around events and information.
It is also important for businesses to interact with their customers on social media to build trust and a solid base of followers. The more followers a business has, the more likely they will buy products made by that company.
Your Ideal Posting Frequency for Social Media
Social media is indeed all about communication. The more people you interact with on a social media site, the more likely you will engage in conversations that can lead to products bought by your potential customers. So the question remains: Do the best social media posts happen daily, or do they happen at slower intervals?
We suggest posting daily, but this depends on how frequently you have time to post and how often you engage your fans. For example, if you are a busy business person and only have 30 minutes to update your social media page, you should post at least once per day. But if the average person posts once a week, then posting several times a week would be ideal.
Why Post Daily?
1. To get more followers
You could post daily and ask your followers to be selective with their likes and comments, resulting in more likes and comments from other people than you had before.
2. To get more likes and comments
People will be able to see your page more often daily so that when they come back to check it out, they are bound to see something new.
3. To get more sales
By posting daily, people will be able to see what you are selling and what is new on your social media page.
4. To get better engagement
The longer you are in a social media community, the harder it is for other people to forget that they know you.
How Social Media Has Changed the Way We Share Information
The Internet has allowed us to communicate faster than ever before. We interact with others daily, making it easy to share links and articles without emailing someone or waiting for a response after a phone call. This new way of interaction has caused us to have shorter attention spans, but it also allows us to get more information and share that info with more people than ever before.
Social media has changed the way we communicate, but it has also changed our connection to information. What information do you want to know about? How do you want to share that info?
What Do People Want From a Relationship With a Brand on Social Media?
There are two types of relationships with a brand on social media: one is better for business, and the other is completely useless.
The bad way to relate to a brand is by being too pushy. If your followers realize that you are trying to force yourself into their lives, they will get annoyed and may block your posts and stop following you on social media. It will make it harder for you to gain new followers and make it harder to build a customer base. The best way is to show your followers love without ever pressuring them or making them feel like they have to do anything.
When dealing with brands on social media, the best way is to show that you are not just another one of those annoying people. Follow what the company does, be curious about it, and ask questions about it whenever possible.
Results of the Research
The social media world is changing very rapidly. New tools are being developed every day to keep pace with changes in behavior. However, one thing remains constant. The best way to gain new followers and fans is to show the value you provide them. The key is not to pester them too frequently with posts but rather show that you are interested in what they have to say and satisfy their needs without being pushy or overzealous.
It is easy to post regularly and feel like you are accomplishing something, but posting daily can be very difficult if you have other things to do. If you are having trouble finding the time to post, try posting simultaneously every day so that you will eventually get used to it. For example, if you have an hour after work on weekdays and no obligations on the weekend, set your schedule for 4–5 posts per week and try a few more during breaks during your work week.
Categorized in: Social Media
LIKE AND SHARE THIS ARTICLE:
READ OTHER DIGITAL MARKETING RELATED ARTICLES FROM THE BRICK MARKETING BLOG: