How SEO Connects You with Your Audience
Written by Nick Stamoulis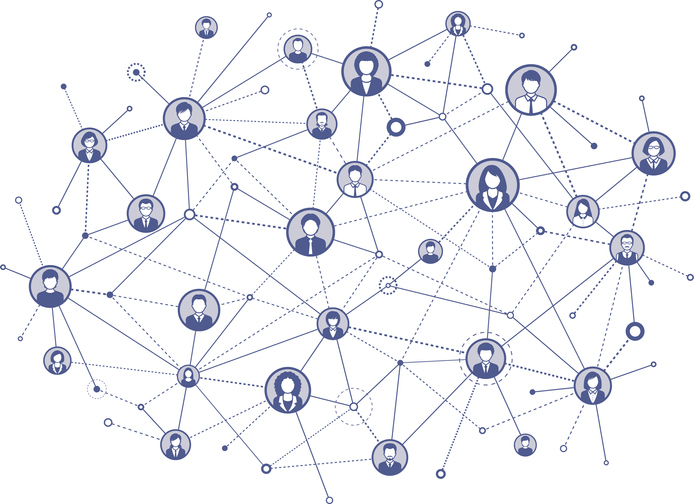 For any content marketing strategy to succeed, it must end with a goal. But what is the goal of SEO? Outside of ranking well in search engines, there are a plethora of goals that we can accomplish. For starters, SEO helps us connect with our audience's interests by leveraging keywords relevant to them. Then we can entice other bloggers and content publishers to share our content with their audience by providing some written extras for them. After that, we can help populate Google's search engine results page (SERP) so that people looking for products or services like the ones we offer will find us.
Market Research on Your Intended Audience
When we start any content marketing strategy, the very first thing we should do is research our intended audience. we must understand who they are and what types of content they want to see. By completing this step before diving into SEO for content marketing, you can take your strategy from good to great. Therefore, market research is one of the most important and useful steps to build our content marketing strategy.
A few questions we need to ask ourselves when doing audience research include the following:
What is the target audience's demographic?
What do they do for a living?
How much money do they make?
What is their education level, ethnicity, marital status, and religion?
This demographic information will help us create content that better resonates with them. This way, we can avoid writing content that doesn't appeal to them or that may even offend them.
Keyword Research for SEO
SEO is one of the driving forces behind content marketing. So we must understand various aspects from the keywords themselves to their relevance to our intended audience. There are many factors we should consider when it comes to keyword research.
So, what should we be looking for when it comes to keywords?
Keywords – the more effective keywords we include in our posts, the higher ranking for them will be. So, we must choose these keywords wisely and ensure that they are topical, relevant to our audience, and don't compete with other websites.
Relevance – the more relevant a keyword is to the topic of interest we have chosen for our post, the better chance we'll have at ranking well for it in search engines.
We can't create a content marketing strategy without first knowing what we'll create! A crucial step is creating a content plan based on the keywords we discovered in our keyword research. This will give us an idea of which topics we should be covering and how often we should be creating new content for our audience. This is a step that many organizations fail to complete, so it is crucial to do it now.
Build a relationship with other content publishers.
Content marketing is all about building relationships. It can be tricky with bloggers and content publishers because they are always trying to build relationships with us. This is not as difficult as it may sound; however, by providing them with extra information (more detailed insight) into the subject we've been writing about, we can show them more to the story than they initially thought. This will encourage them to share our blog post or article with their audience.  This is a practical step that we should take to ensure our content marketing strategy is successful.
Connect with your audience's interests.
One of the main goals of content marketing is awareness. We create this awareness by creating valuable and interesting content that focuses on our audience's keywords. By employing these specific keywords in our articles, we can bring fresh new content to the top of the SERPs for search engines. Then, we can give it more weight by bringing more people to the site who are looking for these keywords.
Reaching the goal of SEO is not an easy task. It's a step-by-step process that requires plenty of research, planning, and strategizing to create a successful SEO content marketing strategy.
Categorized in: SEO
LIKE AND SHARE THIS ARTICLE:
READ OTHER DIGITAL MARKETING RELATED ARTICLES FROM THE BRICK MARKETING BLOG: