Digital Marketing and Websites Must Work Together
Written by Nick Stamoulis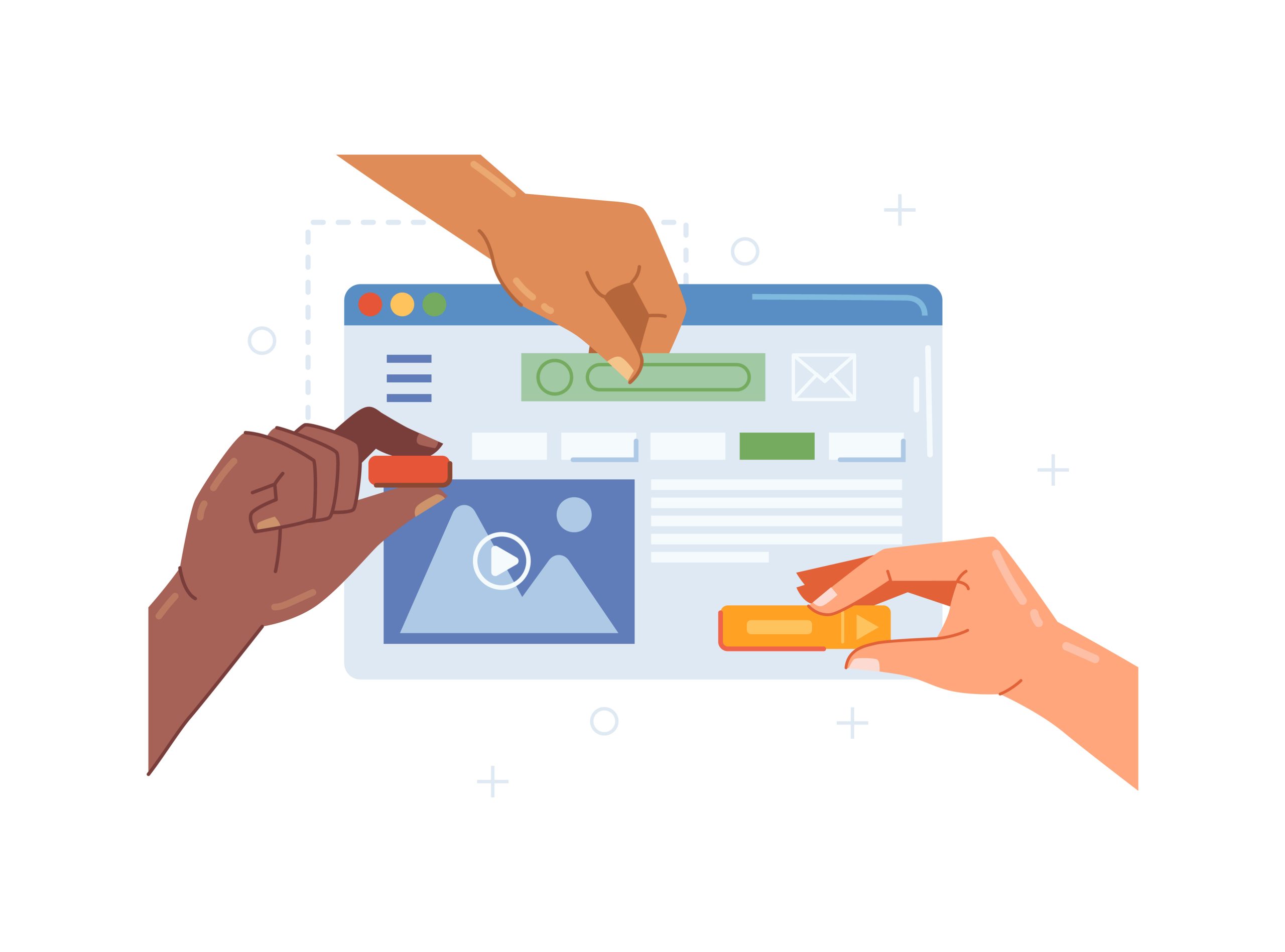 Having a website is essential for businesses looking to reach their target audience. Websites are powerful tools that are not only used to showcase products and services but also as a platform to build relationships with consumers. From increased visibility to increased customer trust and engagement, there are many reasons why having a good website is key to successful digital marketing.
A well-designed website can help companies attract customers, build brand loyalty, and stand out. By taking advantage of a good website's numerous features and benefits, businesses can more easily navigate the ever-changing digital landscape and create powerful marketing strategies that reach the right audience.
By investing in a quality website, companies can maximize their digital marketing efforts and reach their goals. Here are three reasons why having a good website is so important in the digital marketing world:
Supports Your Brand
A well-designed website supports your brand and boosts awareness in more ways than you can imagine. It serves as an online presence that potential customers can find and access, allowing them to browse and learn more about you and your products/services.
An attractive and user-friendly website also helps build trust, credibility, and stability as a business, which is essential for any digital marketing campaign. A great website also provides customers with a convenient and streamlined shopping experience, leading to higher conversions.
Generates And Nurtures Leads.
A good website is essential for successful digital marketing. It is the foundation of a business's online presence and allows customers to learn more about its products and services. A website through digital marketing also helps to generate and nurture leads. It provides unique content that helps attract potential customers, setting the groundwork for a relationship.
A website can also capture leads through forms, such as contact or subscription forms, assisting companies in staying connected with users. Companies can also use their website to collect customer feedback to refine their marketing techniques and understand customer preferences. Ultimately, a website helps digital marketing succeed by establishing a foundation of leads, nurturing them with content, and collecting invaluable customer insights.
Helps People Find Your Business Online
Having a well-built website is vital for digital marketing efforts. An effective website helps your business to be found online. With Search Engine Optimization (SEO) techniques and tools, you can boost rankings, allowing your business to stand out. Additionally, a website allows potential customers to easily access information about your company, products or services, and contact information.
Strategically linking to social media accounts expands your reach exponentially, introducing your brand to new audiences. With so many resources available to help build and maintain your website, there's no excuse not to have one. A website can be the starting point of your digital marketing activities, making your business visible, memorable, and successful.
Having an effective website is essential for successful digital marketing. A user-friendly website can attract more customers and ensure your content is properly displayed. Your website should be optimized for search engines, well-structured with clear navigation, and optimized for user experience.
It should also contain relevant content, pictures, and videos. Customers will more likely find your business online with a good website. You will likely miss out on potential customers without the ability to showcase your products and services efficiently. All of this factors into why having a good website is an absolute must for any form of digital marketing.
Categorized in: Digital Marketing
LIKE AND SHARE THIS ARTICLE:
READ OTHER DIGITAL MARKETING RELATED ARTICLES FROM THE BRICK MARKETING BLOG: