Reasons Why B2B Companies Need Social Media
Written by Nick Stamoulis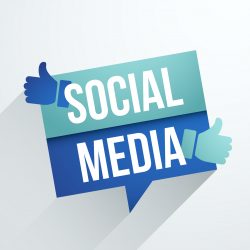 When it comes to marketing your B2B business online, you want to give yourself every advantage. Although it may seem like activities such as regular posting on social media platforms may not be doing you a lot of good, this couldn't be further from the truth. It is so important to incorporate social media in your marketing mix. Here are some insights as to why this could be the case:
Credibility and Branding
When it comes to building credibility for your business, you will want to control your brand's online presence. An easy way to do this is to develop a social media program that will help increase your company's visibility. Let's say that you have a potential client who is trying to decide if they want to hire you. One think they might do is query your brand in the search engines. If your brand doesn't have a strong online presence, this could be a turnoff for them and they may choose not to hire you.
On the other hand, if you they see that your brand has a strong presence online, they will be more likely to use your product or service. When people search for your brand, your social media profiles will likely get returned with the results. If you don't have a strong enough social media presence, you could be missing out on an opportunity.
Lead Nurturing
When it comes to B2B, it is no secret that the sales cycle can be rather long. While it is true that your sales department will work to nurture many of these leads, this isn't always the most effective use of your time. Social media can also provide a vital day to keep people engaged with your brand. When someone is interested in your company but may not be ready to buy, they might do things like sign up for your newsletter, read content on your blog, and follow you on social media. If you don't have a strong enough brand presence in social media, you won't be able to adequately nurture these leads.
Search Engine Optimization
It is no secret that search engine optimization (SEO) and social media are directly related. While there is some debate as to whether or not social media is a direct ranking factor, the search engine algorithms do assess popularity of your website and reward sites with greater popularity with higher search engine rankings. Social media could be used to assess popularity and is thus a factor when it comes to SEO. If you have a good amount of traffic coming to your site from your social profiles, this could have a positive impact. It could also bring more traffic to your website, which is always a positive thing.
If you don't use social media to the best of your ability, you could be missing out on some valuable opportunities for your website and your brand. It is so important to include it in your marketing mix!
Categorized in: Social Media
LIKE AND SHARE THIS ARTICLE:
READ OTHER DIGITAL MARKETING RELATED ARTICLES FROM THE BRICK MARKETING BLOG: