What You Should Know About Optimizing Pages With Different Keywords
Written by Nick Stamoulis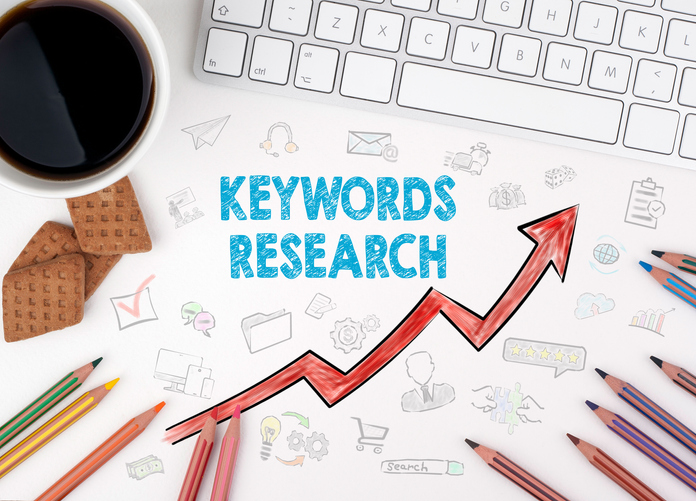 Page optimization with keywords is an important part of search engine optimization (SEO), but there is more to think about than simply placing random keywords on each page and crossing your fingers they do the trick. Your goal should be to place keywords that make sense to the page and will also be effective in helping to rank and bring in more visitors. So, what can you do? Good question! Here are just a few ideas that will help you improve your optimization of pages with keywords:
Spend Time Doing Keyword Research
You might have an idea of the keywords you should be using on your webpages and you may be correct, but you don't want to risk it by skipping the research phase. You want to know the best keywords to use that will get you the results that you want. Your goal is to have people discover your page through their search through a engine search. If your research turns up keywords that don't fit with a webpage, do not force it into your content. You don't need to use all the keywords that your research shows work. Use what works for the content of the page naturally.
Optimization Should Be Relevant
As mentioned, keywords on each page need to make sense for the page. You may have discovered that a few keywords are going to be more successful than others. You have your list of keywords created and now you want to optimize each page. One mistake you don't want to make is trying to add all keywords onto all pages. If a keyword doesn't work with a specific page, don't force it.
Use the ones that are relevant. Each page will be different, so the keywords will be slightly different as well. Sprinkling keywords throughout your website is going to be far more impactful than keyword stuffing. For one, people can easily spot when you are keyword stuffing and might be annoyed by this. Another important factor to consider is that keyword stuffing can result in penalization by search engines, such as Google.
Remember Your Audience
Yes, you should take your audience into account when optimizing pages for keywords. Keywords are important, but your audience should be your number one priority. Visitors don't want to read content that is stuffed with repetitive keywords. They come to your website to learn or benefit their lives in some way. Search engines are much smarter than they used to be and don't need keyword stuffed content to help you rank. When writing content, you can definitely take keywords into consideration and place them naturally within the content.
Optimizing your web pages with keywords is an important part of search engine optimization, but it takes more than sprinkling keywords randomly throughout the pages. Keywords should be placed naturally throughout the content instead of forced. Keywords can help to enhance content and of course help pages of your website to rank, which is the goal. It takes practice and education to figure out how to use keywords in the most effective way.
Categorized in: SEO
LIKE AND SHARE THIS ARTICLE:
READ OTHER DIGITAL MARKETING RELATED ARTICLES FROM THE BRICK MARKETING BLOG: