Effective Communications Between Partner and Client
Written by Nick Stamoulis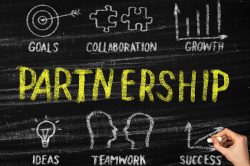 When it comes to hiring a marketing partner, it is important to develop a strong line of communication between them and your team. Ensuring that everyone is on the same page requires commitment and organization from both teams. This is the best way to ensure that the marketing efforts are as effective as possible. In other words, it would be difficult to know what the client's marketing needs are unless these were accurately communicated and understood.
In other words, a good marketing team will treat the relationship as true partnership. Clients are encouraged to collaborate and ask questions, but to also trust the expertise of the digital marketing firm. Here's more information about how this can be done:
Developing a Customized Plan for Each Client
When it comes to developing a winning marketing strategy, it is so important to develop a customized plan. Effective communications is what makes this happen. The agency should start by asking the client relevant questions about the business. After that, relevant data should be assessed. It is also important for the client to communicate their business goals. Most of this information will be assessed through conversations.
Although certain components of a digital marketing strategy will be the same, there are nuances that will need to change for each client. The only way to determine what these nuances are is to open the line of communications between the two parties. From there, a plan needs to be developed and approved. However, this can't happen unless time has been spent to develop a good relationship.
Keep Each Other Informed
In order to develop a great relationship, it is important to keep each other informed with what is going on. The agency executing the marketing plan should always give the client updates. If the client needs to make business changes, this should also be part of the conversations with the marketing firm. What happens if the business change requires some tweaks to the marketing plan in order to maximize it?
The marketing firm can't respond to these changes accurately unless they know what is going on. The best way to utilize this is to schedule regular calls in order to give each other updates. The frequently will depend on the business, but these conversations do need to happen as frequently as makes sense.
Become a Team Player
It helps both the client and the agency if the mindset is that they are both members of a team. From the client's perspective, this will help insure that they have a channel to effectively communicate their needs and desires. From the firm's perspective, this helps them develop the best strategies possible. It also gives the firm an opportunity to educate or convey their expertise.
Treating this is if you are developing a true team means that you will also have a chance to celebrate each success discovered along the way. Increases in traffic, a bump in leads, and a thriving business are all cause for celebration. The marketing firm wants to hear about the positive things, too!
Remember, communication determines whether you will break or maintain a relationship. Anytime you lose a client, ask yourself if the relationship ended because of ineffective communication. Be intentional every time you communicate, consider the other person and have a well-laid plan to assist in certain difficult situations.
Categorized in: Digital Marketing
LIKE AND SHARE THIS ARTICLE:
READ OTHER DIGITAL MARKETING RELATED ARTICLES FROM THE BRICK MARKETING BLOG: