Building Relationships with Social Media
Written by Nick Stamoulis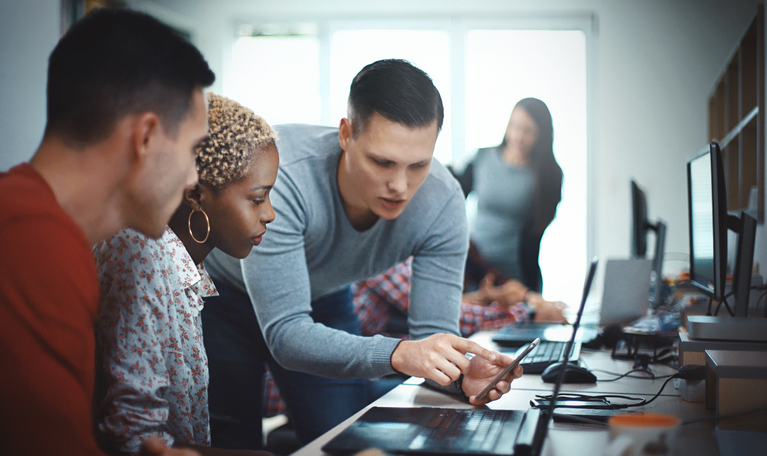 Social media has been a huge part of our lives for quite a while now, and it's become so ubiquitous that many people feel like they can't live without it. Social media is useful for many reasons, but when it comes to building relationships with people, what works for one person may not work for you. That's why it's important to understand what each social media platform is good for and how you can use it to its fullest potential. Social networking sites have changed the way we interact socially and have become a great tool for building relationships with important employers and others in our lives.
Types of Social Media Platforms
1. Facebook
The most popular social media platform, Facebook, is where people post updates about their lives and events. It's also a great way for employers and potential employers to stay connected.
2. Twitter
It's another popular site that can help build relationships, but it's not good for personal use. Twitter is best used for getting your message out there very quickly and to a very large audience. Twitter makes it easy to set up an account, start tweeting in just a few minutes, and see your message spread worldwide within seconds.
3.YouTube
Youtube is a social media website where users can post videos and share them with other users. It's also a great place to find videos of interest to you, but it has become more of an entertainment site rather than a place to build relationships with others.
4. Instagram
Instagram is another social media site where users can post photos and share with other users. Instagram requires you to be a little more selective with what photos you share and what kind of comments you make. Instagram is a great way to get specific advice on how to dress and present yourself.
Role Of Social Medial In Relationship Building
1. Providing information
Social networking sites allow people to leave messages, like comments and updates. Twitter and Facebook both provide updates, opinions, and opinions about the world around them. It makes them an excellent place for people to submit information about themselves. Blogging has become another popular way for people to provide information. The main difference between blogs and other social networking sites is that these posts are created on a separate site, Facebook or Twitter, respectively, allowing you to link them together. It means you can share commentaries from different areas of your life and share updates in one place within your personal space.
2. Give electronic relationships
People can post links to their profiles and keep in touch with family and friends through social media. It is a great way to stay in touch with family and friends, especially people you may have lost touch with over time. It's also a very quick way to get information that someone might have somewhere else, such as an email address or phone number. It is an excellent tool for businesses as well. They can use social networks to keep customer interest high in multiple business areas. For instance, they may have a Facebook page that people can visit from their computer or mobile phone to learn about new products and offers.
3. Show support
Social media sites allow users to display their insecurities, feelings of frustration, or anger towards a particular person or situation through showing support. For instance, if a person is upset with an ex-partner or a classmate, they can make their feelings known through a Facebook post. By leaving their status as angry on Facebook, the anger can be seen by all the people on their friends' list. Twitter is similar to that of Facebook. People can leave comments and provide updates on important issues in their lives that could cause others to feel sympathy or anger towards them. These are all ways that social media sites can help build relationships.
Effects Of Social Media On Relationships
1. Sites such as Facebook allow relationships' easy creation and destruction. It's very easy to accept a friend request from someone you do not know. As soon as you accept the request, that person is allowed to see all of your information, contacts, and photos on your profile. You don't know the person's true intentions, and you could have a stalker.
2. One of the worst effects of social media is its role in bullying. People are cruel to others through complete anonymity, and it's so easy to do. Social media provides a playground for people who want to harm others.
3. People can use social media to spread gossip and rumors. If you post something on your profile, it is seen by all of your friends. You could be posting something completely harmless, but one person might take and twist it in some way that could cause extreme embarrassment.
Social media sites can be great for building relationships with others, but it's important to realize what everyone does and figure out what works for you. It's also important to realize that there will always be haters and people who are experts on what works for you.
Categorized in: Social Media
LIKE AND SHARE THIS ARTICLE:
READ OTHER DIGITAL MARKETING RELATED ARTICLES FROM THE BRICK MARKETING BLOG: