Don't Hold Your Content Back by Making These 5 Mistakes
Written by Nick Stamoulis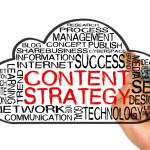 At a very basic level, SEO is all about content. If you have great, well-optimized content, you have a better chance of ranking in the search engines for important keywords, driving targeted traffic to your website, and converting that traffic into paying customers or clients. Most website owners that understand this concept are executing content marketing campaigns, however, plenty of mistakes are being made. In order for your content to rank organically, you need to avoid making these 5 mistakes:
Going "text only"
Yes, text is what the search engine spiders see, but there are so many other ranking signals to consider, such as time spent on page. Super long paragraphs and text-only content can be a turn off, no matter how great that content is. Including some interesting images or graphics gives readers more to look at, which means they're likely to stay on the page for a longer period of time. Including images with the text is also a way to attract clicks from social media, since posts with images are more noticeable in a sea of posts. For the text you do have, break it up with lists, subheads, etc. Doing all of these things will make content more visually appealing overall and keep readers interested.
Making spelling and grammar errors
Google and the other search engines aren't in the business of being the spelling police and it's not technically a ranking factor, but think about your readers (target audience) here. Spelling and grammar errors can hurt your credibility and decrease the chances that the content will be linked to, which absolutely is a ranking factor. Read your content over a few times before publishing it and even ask others to read it too. The more sets of eyes on it before it gets distributed to the masses, the better.
Not adding meta information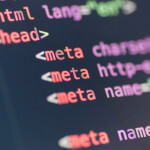 Every piece of content (web page) should include SEO elements such as title and meta description. The title can be the title of the article and the meta description should be 150 characters or less that not only describe the content, but encourage people to read it. If you don't add these elements, Google will pull whatever it wants to pull, which might not be the most engaging. Most content management systems today make it very easy to add a custom title and meta description to each page.
Not citing your sources
If you include a stat, interesting anecdote, etc. – link over to the source! Linking out to reputable sources is not only great from a user perspective (they don't have to track it down themselves), it also associates your website with that resource website in the eyes of the search engines that are crawling the web from link to link.
Not promoting content
Every new piece of content should be shared with social media followers and newsletter subscribers. For an extra boost, invest in social media advertising and promote the content to a specific target audience. This will get eyes on the content and get the ball rolling in terms of attracting any inbound links or other social shares.
Website owners are spending a lot of time writing content, but we see so many that are holding themselves back by making these mistakes. By avoiding these mistakes, content is much more likely to reach a wider audience via the search engines over time.
Categorized in: Content Marketing
LIKE AND SHARE THIS ARTICLE:
READ OTHER DIGITAL MARKETING RELATED ARTICLES FROM THE BRICK MARKETING BLOG: