3 Things to Earn from Your SEO Content
Written by Nick Stamoulis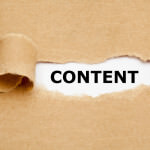 SEO is all about great web content. Without great content you not only have nothing to optimize, but there's nothing to set you apart from your competitors and encourage target audience members to invest in your product or services. When creating SEO content, it's important to keep in mind the following 3 things that you want to earn:
Leads/Sales
Yes, your website builds your brand but the ultimate goal is to get visitors to the website to convert in some way. Depending on the goals of your website you likely want them to buy a product right from the site or fill out a lead form so that a sales team member can get in touch. It's the priority product/service pages on the website where these conversions happen, which makes them extremely important from an SEO perspective. The first step is to ensure that you are targeting the right keywords on these pages in order to drive organic traffic. Use a keyword tool like Google Keyword Planner and naturally incorporate these keywords into the on page content and in the meta information. The target audience of these pages are the people who are further along in the sales cycle and closer to making a decision.
Respect
Before potential clients or customers choose to buy from or work with your company, they're going to spend some time in the research phase of the sales cycle. This is when it's very important to convey your expertise with lots of informational, optimized content. This thought leadership content is what will attract people who are at the top of the sales funnel and encourage them to buy with your company when the time is right. This type of content focuses on informational searches and "what is" type blog posts. Google suggested search is a great tool to use to see how people are phrasing their questions.
Links and social shares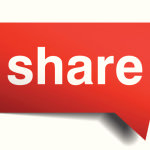 Inbound links and social shares generate traffic to the site and help convey trust to the search engines. Informational content can drive links and social shares but it's important to also think beyond that. What are people most likely to share? Sometimes it's slightly different than your informational posts, and might be something like a great infographic or video. Don't think that you need to reinvent the wheel though. You can use the content and data from your informational posts and turn them into something a little more "flashy" that's worthy of a social share. While this content isn't typically thought of as SEO content because it doesn't have much text, it's going to help drive links and shares which is also important for SEO.
Now that you know what you should be earning from your SEO content, take a look at the content you're publishing on your site. Do you have content that fits each of these goals? If not, work towards having a good balance of each.
Categorized in: SEO
LIKE AND SHARE THIS ARTICLE:
READ OTHER DIGITAL MARKETING RELATED ARTICLES FROM THE BRICK MARKETING BLOG: